World Thrombosis Day is celebrated every year on the 13th of October. This year Wockhardt Hospitals, Nagpur emphasizes the need to be alert and recognize the early warning signs of thrombosis before it becomes worse.
Early diagnosis and the right treatment can help us save many lives.
According to recent reports, 1 in 4 people worldwide dies of thrombosis every year, which is much more than the deaths due to breast cancer, prostate cancer, and bike accidents. It is a leading cause of global death and disability.
Thrombosis is a preventable underlying cause of the top three cardiovascular killers: heart attack, stroke, and venous thromboembolism (VTE) informed Dr. Gunjan Loney, Consultant- Haematology-Haemato-oncology.
What causes thrombosis?
Anything that prevents your blood from flowing properly might cause a blood clot. Thrombosis is the formation of a clot in the artery or vein. A clot blocks normal blood flow and can get detached and travel to an organ.
Deep vein thrombosis (DVT)- When a clot forms in the deep veins of the leg.
Pulmonary embolism (PE)- When a clot travels in the circulation and lodges in the lungs
Venous thromboembolism (VTE)- DVT and PE together
The disease has come under the spotlight in the past couple of years owing to it being one of the side effects of COVID-19. In rare cases, people have developed the condition after receiving COVID vaccines as well.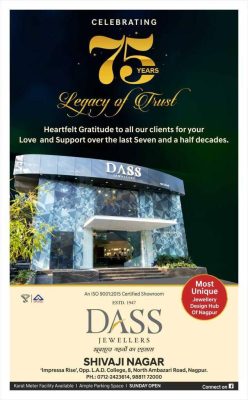 What are the Symptoms of thrombosis?
Deep vein thrombosis (DVT)- pain, swelling, tenderness redness, discoloration, and warmth in the leg, particularly in the calf.
Lungs- Pulmonary embolism (PE)- shortness of breath, chest pain, rapid heart rate, lightheadedness or passing out, coughing up blood.
Heart- Heart attack
Brain- Stroke
What are the Risk factors?
⁃ Old age (60+)
⁃ Obesity
⁃ Smoking and alcohol
⁃ prolonged immobility
⁃ cancer/ chemotherapy
⁃ family history
⁃ surgery
For females:-
⁃ Combined oral contraceptive pills
⁃ Pregnancy or recent birth
⁃ Postmenopausal hormone replacement therapy
What are the preventive measures?
⁃ Be proactive
⁃ Loose weight
⁃ Stay active
⁃ Exercise regularly
⁃ Drink plenty of water
⁃ Avoid smoking and alcohol
⁃ Avoid long periods of standing still
⁃ Wear loose-fitting clothes