Ajit Parse has been charged by the Kotwali police with defrauding a homoeopathic physician out of Rs. 4.50 crore under the guise of getting a medical school approved in his honour.
Police have charged 42-year-old Rautwadi, Bhende Layout resident Ajit Gunwant Parse with extortion and fraud. Police said that his poor health prevented him from being detained. Police claim that Parse and the complainant's doctor first met through a family member.
The physician revealed to Parse his desire to build a college of homoeopathy. Parse informed the physician that he was in close contact with the prime minister's office and could obtain authorization.
In addition, he seduced the physician to obtain funding through corporate social responsibility (CSR).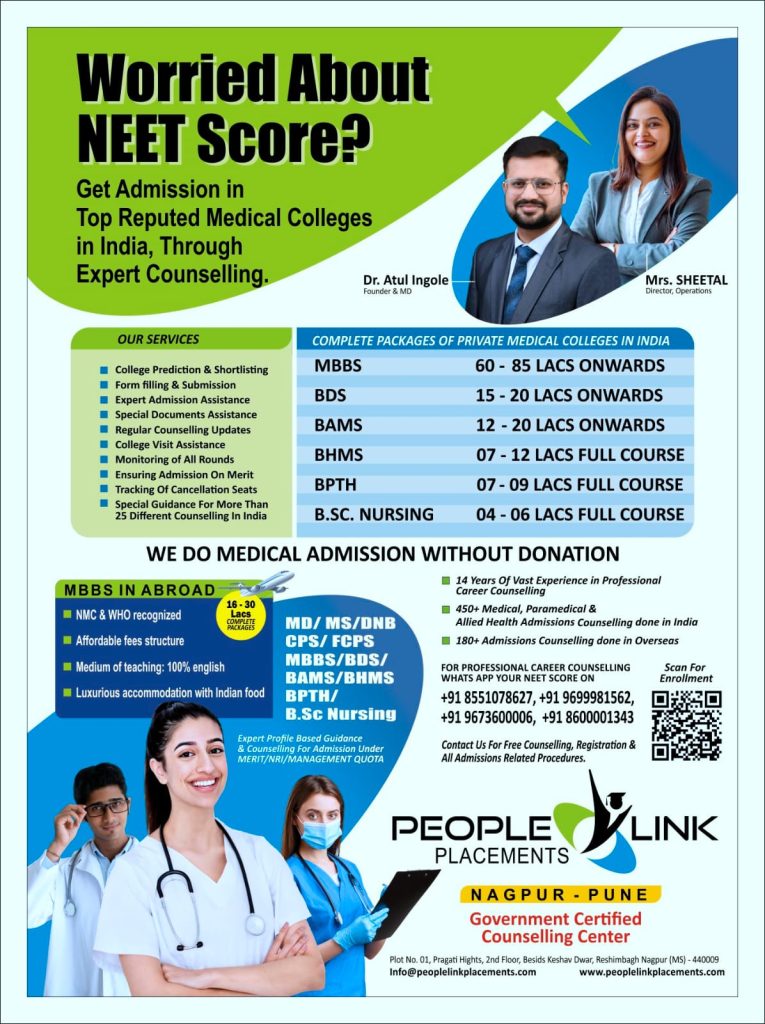 Soon after, Parse created a fake email ID in the name of the PMO office and sent an email to the doctor that funds have been released. He took Rs 25 lakh from the doctor. But the funds were not deposited in
the doctor's account.
Meanwhile, Parse got information that the doctor was the guarantor in the loan given by the bank to a customer. Parse informed the doctor that a complaint was lodged with the CBI against the client, the official said.
Parse informed the doctor via WhatsApp that the CBI had issued an arrest warrant for him in this case using a bogus copy of the CBI's warrant. He forced the doctor to revoke the warrant by offering him roughly Rs. 1.50 crore. According to the police, Parse demanded a total of Rs. 4.50 crore from the physician.
The physician made a complaint to Commissioner of Police (CP) Amitesh Kumar. The Crime Branch received the probe from the CP. The Crime Branch police filed a case against Parse on Tuesday night in accordance with the pertinent sections of the Indian Penal Code.
Four laptops, police station stamps, documents pertaining to the case, documents containing the names of different ministers, and checks were all taken from Parse's home during a raid by the Crime Branch team.