On Monday evening, the city was pounded by moderate rainfall, which led to water logging in numerous areas. India's Department of Meteorology (IMD) had just 24 hours prior announced the end of the South Western Monsoon in some areas of Vidarbha, including Nagpur.
Nagpur city received 24.5 mm of rain in just one hour. Nagpur experienced 30.5 mm of rainfall in the previous day. Yavatmal and Brahmapuri had the highest rainfall totals on Monday, both at 38 millimetres.
gondia (mm), chandrapur (18 mm), (18 mm), Buldana (15 mm) and Akola (2 mm).
Moisture in atmosphere increased day and night temperatures. Following rains in evening in city, mercury dipped giving much-needed respite to the city from humidity.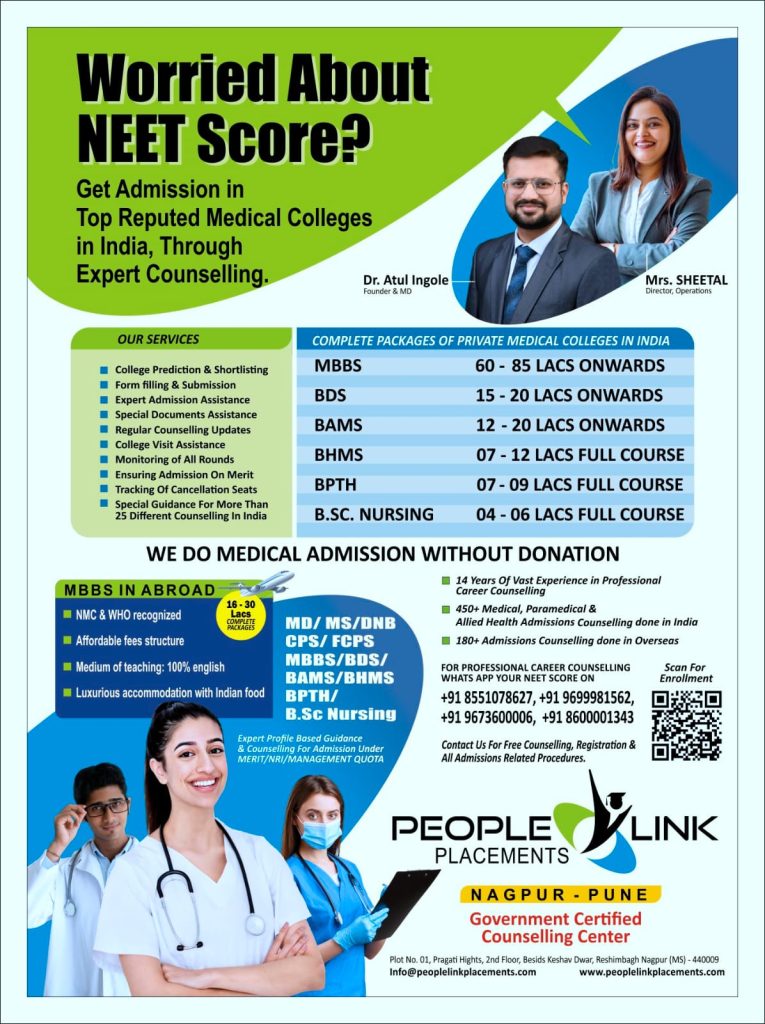 Brahmapuri recorded the highest maximum temperature with 34.2 degrees Celsius followed by Gondia
(34.0 degrees Celsius), Nagpur (33.8 degrees Celsius), Wardha (33.8 degrees Celsius), Amravati (33.6 degrees Celsius), Akola (32.8 degrees Celsius), Yavatmal (32.5 degrees Celsius), Washim (32.0 degrees Celsius), and Gadchiroli (30.0 degrees Celsius) recorded the maximum temperature above 30
degree mark. Buldana and Chandrapur were below 30 degrees.
The minimum temperature of all places of Vidarbha were recorded above 20 degrees Celsius. According to IMD, more rains are likely till Diwali.