A 58-year-old man has been detained by Jaripatka police for reportedly using sexual favours and money blackmail on a woman.
Indradev Ghansani, a resident of 12 Kholi, is the defendant. The complainant woman (55) lives in Jaripatka police station area where Ghansani has a hardware shop.
The victim contacted Ghansani to his shop on November 6 to discuss certain issues, according to the police report.
When she arrived at his shop, Ghansani asked her for sexual favours; when she declined, he played an audio clip of a woman confessing to having relationships with numerous men.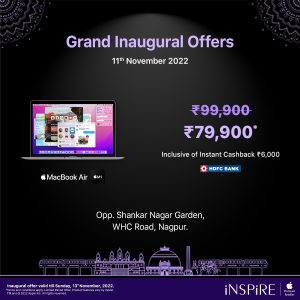 In addition, he asked her for Rs. 1 lakh. When she refused to pay the money, Ghansani demanded that she perform sex acts on the people he had mentioned to her. If she didn't comply with his demands, he additionally threatened to make the video viral.
Because she was alarmed by this, the woman told her family about it, and on Monday, they filed a complaint with the Jaripatka police station. Ghan Sani was detained by the police for extortion, blackmail, and threats.
The buddy of Ghan Sani, whose audio recording was played in front of the complaint, was also questioned by the police. He claimed to the police that he had been drinking, but Ghansani has denied all of the accusations.