India's private sector rocket maker Skyroot Aerospace will fly its rocket Vikram-S with three payloads between November 12 and 16 from ISRO's rocket port Sriharikota, the company said.
"The Vikram-S rocket getting launched is a single-stage suborbital launch vehicle which would carry three customer payloads and help test and validate majority of the technologies in the Vikram series of space launch vehicles.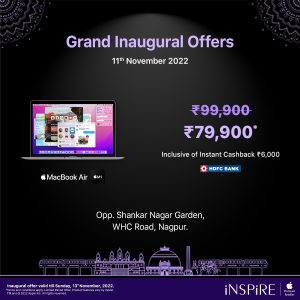 We are utilizing the world-class launch infrastructure at ISRO's spaceport in Sriharikota for the launch," said Naga Bharath Daka, COO and Co-Founder of Skyroot Aerospace.
The Hyderabad based rocket start-up has named the mission as 'Prarambh' meaning "the beginning", signifying a new era for the private space sector.According to Skyroot
Aerospace, the company's first mission was unveiled by Indian Space Research Organisation's (ISRO) Chairman Dr S.Somanath in Bengaluru on November 7,2022 after the technical launch clearance from the Space regulator IN-SPACe.
Skyroot Aerospace's launch vehicles are named 'Vikram' as a tribute to the founder of the Indian Space programme and renowned scientist Dr Vikram Sarabhai.