Central India's Biggest Literature Congregation, unfolding stories and exploring ideas. The fest will be held on the 18th, 19th & 20th of November 2022 at the Chitnavis Centre, Civil Lines, Nagpur.
The fest will be consisting of sessions, cultural events, workshops, stalls, art galleries, and competitions inclusive of 100+ speakers, 50+ sessions, 15+ workshops, and 3+ cultural events.
The open mic show will be held on the 19th & 20th, entry will be free for the same. Categories such as stand-up, Live Music, Poetry, singing, and many more can be spoken and sung about.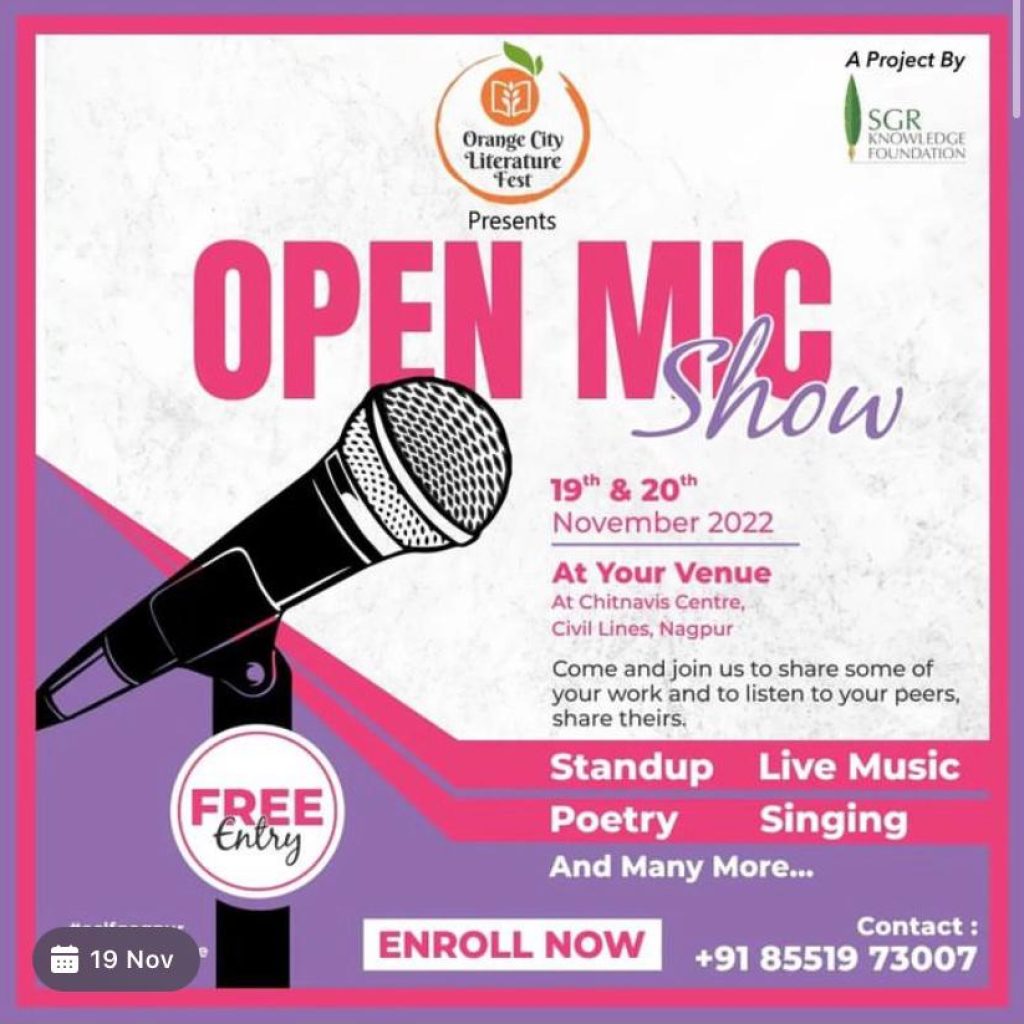 Open to the public, registration for the fest is completely free of cost. Registration can be done at: www.oclfnagpur.com.
The fest is supported by the Raisoni Group and organized by SGR Knowledge Foundation.