The 15-person team in the Vijay Hazare (One Day) Trophy will be led by AKSHAY Wadkar, under whose direction Vidarbha advanced to the semifinals of the Syed Mushtaq Ali (T20) Trophy for a second consecutive season, on November 12.
All of Vidarbha's league games will be held in Kolkata; they are in Competition Group B. Delhi, Assam, Rajasthan, Karnataka, Meghalaya, Sikkim, and Jharkhand are the other teams in Group B.
On the 12th, Vidarbha plays Delhi in the first game of the tournament at 22 Yards, Salt Lake, Kolkata.
Senior professional Ganesh Satish and twice Ranji Trophy and Irani Cup champion Faiz Fazal, who no longer plays Twenty20 cricket, have been named to the one-day team.
Young Aman Mokhade and T20 specialist Siddhesh Wath, both top order hitters, were moved to make room for the pair.
Nachiket Bhute, a lanky seamer who has performed well in recent VCA tournaments, has been given a spot on the team as a result. Shubham Kapse, who was not given a game in the Mushtaq competition, is replaced by him.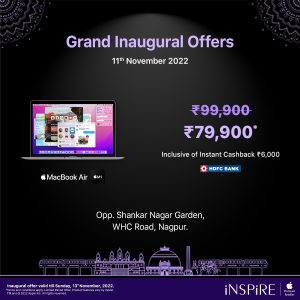 Subham Dubey, a powerful hitter who is a member of the T20 team, Rajneesh Gurbani, a seamer, and Mohit Kale, a middle order bat, are the backup players.
The team was chosen by the senior selection committee of VCA, which included Chairman Suhas Phadkar, Naim Razzaque, and Chandrashekar Atram.
Team members include Faiz Fazal, R Sanjay, Ganesh Satish, Apoorv Wankhade, Jitesh Sharma (WK), Akshay Wadkar (captain), Atharva Taide (vice captain), Aditya Sarvate, Akshay Thakur, Lalit Yadav, Nachiket Bhute, and Umesh Yadav.
Yash and Darshan Nalkande Reserves: Mohit Kale, Rajneesh Gurbani, and Subham Dubey Sanjeev Sharma, coach. Manoj Sakpal, manager Dr. Nitin Khurana, physio. Yuvraj Singh Dasondhi is the trainer. Aniruddha Deshpande is a video analyst.