Additional Commissioner Ram Joshi appeals for large numbers of participants
To commemorate the 75th anniversary of Indian independence, Nagpur Municipal Corporation is holding a wall painting competition from 3rd to 5th December 2022 on the walls and fences of government and semi-government buildings.
NMC Additional Commissioner Ram Joshi passed the circular.
According to Joshi, the competition will be conducted in two groups, one with college students and the other with professional painters.
Painters are required to decorate government and semi-government buildings based on 32 themes related to Swachh Bharat Abhiyan.
Also, artists will have to take NMC's consent for any theme selected to paint the wall. Artists can form a group of 4-5 to paint a certain wall.
The painting material required for the competition will be provided by the organizers. Contestants are expected to complete the painting within the specified time frame.
Each artist will be given a participation certificate. For this, the wall must be 10 meters long.
Art college students have to register for the competition from their college. Professional painters should register themselves at Government Painting College Dikshabhumi.
College students and painters should select their paintings through their college professors or organizer.
The selection of the awards will be done by the award selection committee, and it will be acceptable to all. The date and day of award distribution will be communicated through mobile.
The last date for registration in the competition is November 23, and the contestants' entries will be made at Swachh Bharat Abhiyan Kaksh, NMC by November 26.
For more information, contact Competition Coordinator: Shri. Rajkumar Bombate, Md. 9923594771 , 9518581003 and Shri. Suryakant Mangrulkar Md. Contact 9422810934, 8208873825.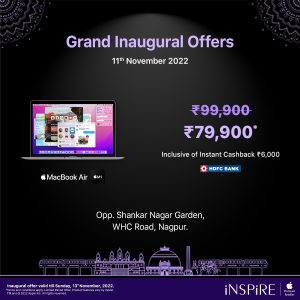 Topics for the competition:
Clean Heritage of Nagpur,
Clean Orange City.
Clean Tiger Capital of India.
Green City.
Clean Zero Mile.
Clean Religious Places (eg Ganesh Hill Dikshabhumi etc.)
Clean Water Body.
Special Festival of Nagpur (eg Marbat.)
Clean market.
Door-to-door collection.
Source segregation.
Wet, dry, sanitary and domestic hazardous waste.
Littering garbage vulnerable points.
Processing by work water generators.
Home composting.
Plastic Ban Plastic Free Nagpur.
C & D West.
City beautification.
Three R Principles (Reduce, Reuse, Recycle).
E-Waste Management.
Daily Waste Collection from Household/Establishment/Institution.
Clean Neighborhood.