Having run out of diesel, a truck driver left his loaded truck parked at the Narendra Nagar bridge with just the handbrakes applied. Sadly, the truck's brakes slipped and it smashed into a car passing along the same road. The truck was fully loaded with 26 tonnes iron rods.
The terrible incident occurred on Monday evening, causing serious injuries to two women and minor injuries to two men.
Within minutes of receiving the information, Beltarodi police and traffic department employees arrived on the scene. This caused traffic to be disrupted on one side for a long time. The injured, Sheela Rarokar, 57, Sunita Rarokar, 50, both residents of Khatik Mohalla, were rushed to the nearby hospital. Other two men, Lalit Rarokar, 57 and Ramesh Rarokar, 65, suffered minor injuries.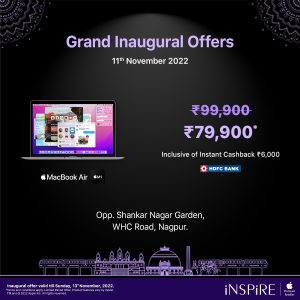 According to the police, the Rarokar family was heading to Wardha for third day rituals.
Truck driver Vishal Singh (36) had parked his truck on the slope of the bridge. As the brakes loosened, the truck was getting down on the reverse direction. Another car driver, passing through the same route noticed the truck coming back and immediately sneaked out from sideways. Rarokar's car, however, was hit by the trailer.
Despite dragging the car for a few feet, the trailer came to a halt because of a divider. The car of Rarokar was stuck between the truck trailer and divider. Both the women sustained serious injuries on their faces.
Beltarodi police station has registered a case and the truck driver has been arrested..