Hindi Patrakar Sangh felicitates journalists with PhDs
Nagpur: In honour of Baburao Vishnu Paradkar's birth anniversary and National Press Day, the Hindi Patrakar Sangh (Central India) organized a felicitation ceremony for PhD-qualified journalists. The event was held at the Press Club located in the Civil Lines on Tuesday. The program was presided over by State Information Commissioner Rahul Pande. Prof. Rajneesh Kumar Shukla, Vice Chancellor of Mahatma Gandhi International Hindi University, Wardha was the chief guest.
Vikas Mishra, Senior Editor of Lokmat Samachar, Manikant Soni, Editor of Dainik Bhaskar, Sanjay Tiwari, Group Editor of Navbharat, Anand Nirban, Senior Member of Hindi Patrakar Sangh, President Nandkishore Purohit, General Secretary Manish Soni were present as special guests.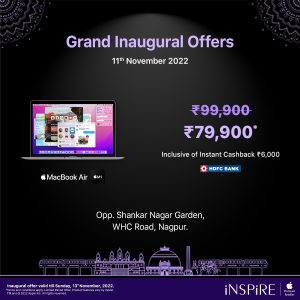 In the ceremony Dr. Baban Nakhle, Dr. Raju Mishra, Dr. Moiz Haque, Dr. Anant Kolamkar, Dr. Ashish Dubey, Dr. Atul Pandey, Dr. Jitendra Dhawale, Dr. Yogesh Pandey, Dr. Ganesh Khawse, Dr. Received PhDs at the ceremony Sanjay Duff, Dr. Mangesh Gomase were felicitated.
Prof. Shukla said that today's technology is rapidly developing, and we will soon be able to watch live events around the world from the comfort of our homes. The speed of information, however, makes it hard to discern what is truth. A situation like this increases the responsibility of print media even further. Thus, despite watching the channel 24 hours a day, the wait for the morning newspaper continues to verify the news. It is this credibility of newspapers that makes journalism so powerful.
Rahul Pande, the Information Commissioner, stated that improving the working conditions for journalists will improve journalism.
"We should take advantage of the universities present here for skill upgradation as we move forward with technology. The PhD-awarded journalists who have been felicitated need to also work on how their research can benefit society," Pande said.