On Friday early morning, a male tiger approximately of age 8-10 years old was spotted by the passers at Nagpur- Umred Highway NH353D, walking through the woods, it reached the edge of the road to find its usual pathway which has been broken by a linear project leaving no other way to reach the opposite side.
Earlier before the highway, a forest was destroyed for the construction of the four-lane highway by the National Highways Authority of India (NHAI) which led to wildlife wandering around.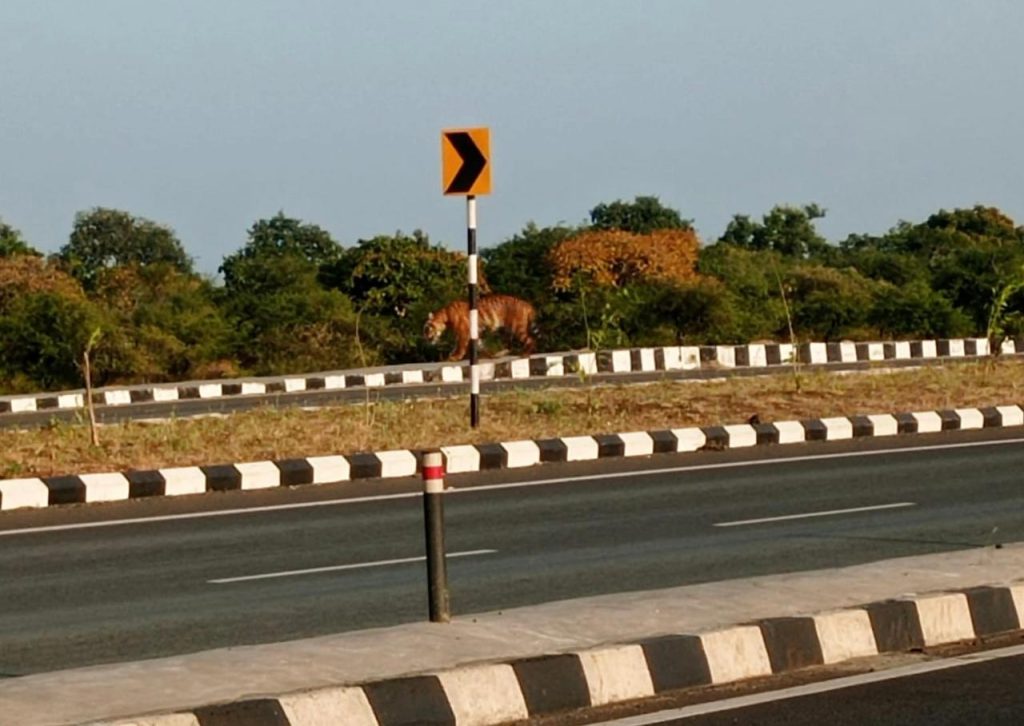 In the late afternoon, the same tiger was spotted by the travelers crossing the Chakrighat road near Ukarwahi on the highway, where NHAI has not taken any mitigation measures.
The tiger is being monitored by a patrolling team from the Forest Department.