Dr Kiran Seth, Padmashree awardee and the founder of SPIC MACAY is on a cycling expedition to promote art and culture along with physical and mental well-being. Professor-emeritus at IIT-Delhi, Dr Kiran Seth set off on his journey on the 15th of August 2022 from Srinagar and will be cycling till Kanyakumari.
Dr Seth aims to connect with people especially the youth throughout the country during his journey to spread awareness about our rich cultural heritage. He also aims to demonstrate the physical, mental and spiritual benefits of a healthy and simple living and how it paves the way for an enhanced intellectual capacity.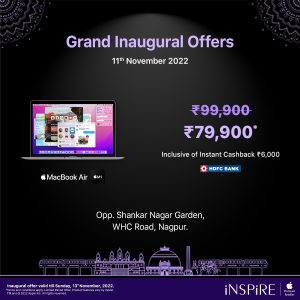 En route, many youths especially students from schools and colleges have joined his mission by cycling with him hence supporting his cause for a green and cleaner environment. 
On 18th November 2022, students from Centre Point School, Amravati Road Bypass joined Dr Seth on his expedition to support his cause.
Dr Seth arrived at the Kalmeshwar Road Toll gate at 10:45 AM. 12 students from CPS, AB viz. Yuvraj Dubey, Deeyam Agrawal, Soumya Bhattad, Jai Jamekar, Arnav Jaiswal, Ishan Kukde, Arshaan Mehta, Ansh Dhopte, Ameya Kanojiya, Naman Kewalramani, Divyansh Mathrani and Advait Nair accompanied by their teachers Mr Chetak Khedikar, Mr Chetan Samrit, Mr Uday Rajkarne and Mr Abhilash Benedict joined Dr Seth and cycled with him representing the support of the School towards the noble cause. They accompanied Sir till Ramdeobaba College.
Dr Seth will be addressing the students of Centre Point School, Amravati Road Bypass on 19th November 2022 in the school premises. The Centre Pointers look forward to be a part of his mission.