Large Public and students with teachers of Rashtrasant Tukadoji Maharaj Nagpur University, are visiting the Exhibition on Audit Report being held in the office of AG (Audit)-II, Maharashtra, Audit Bhavan, Civil Lines, Nagpur daily. The students had a very interactive session with the organizers and showed keen interest inknowing more about IA&AD.
The Audit week celebrations started with an inauguration of "Exhibition of Audit Reports", on 14th of November 2022.The exhibition is depicting the glory of the Comptroller &Auditor General of India (C&AG) institution and its contribution towards the good governance. Audit Reports contributed by office of Accountant General(Audit)-II, Maharashtra, Nagpurfrom the year of its existence, as an independent office, since 1984 has been put on display.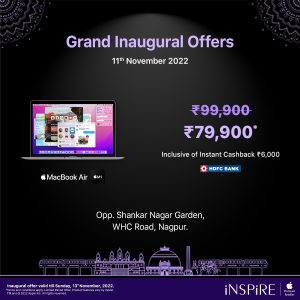 The authority, purpose, functions, international stature, audit tools and techniques, types of audits and its outcome has been highlighted in the exhibition. On the display are alsothe posters, audio visuals, various reports of C&AG. The citizens of Nagpur can walk in and win the gift prize by answering the quiz which is based on the exhibition slides. School and Colleges can contact the Organizers/Administration of office of AG (Audit) for booking their time slots. The exhibition is open on all working days from 9.30 am to 6.30 pm till 30th Nov, 2022. 
Students and teachers can take this opportunity to visit the exhibition. Forfurther queries they may contact Sr. Audit Officer, Audit Exhibition on email agaumaharashtra2@cag,gov.in.
Shri R. Thiruppathi Venkatasamy, Accountant General (Audit)-II, Nagpur, along with his officers and staff has worked hard for this audit exhibition to create more awareness about audit amongst the citizens of Nagpur.