The popular beverage Rasna's original chairman, Areez Pirojshaw Khambatta, died in Ahmedabad from a cardiac arrest, the firm announced on Monday.
On November 19, the industrialist, 85, who had had a protracted illness, passed suddenly.
His wife Persis, kids Piruz, Delna, and Ruzan, daughter-in-law Binaisha, and grandchildren Arzeen, Arzad, Avan, Areez, Firoza, and Arnavaz remain in his life.
His father, Phiroja Khambatta, established a little business decades ago, which Areez expanded into the largest concentrate manufacturer in the world, with operations in over 60 nations.
In the 1970s, he developed reasonably priced Rasna soft drink packets as an alternative to more expensive soft drink goods. In the nation, 1.8 million retail establishments sell it.
The "I love you Rasna" campaign from the brand's heyday in the 1980s and 1990s still has a strong memory for Rasna, which is currently the largest maker of mild drinks in the world.
It is possible to make 32 glasses of soft drinks out of a 5-pack of Rasna for just 15 paise each.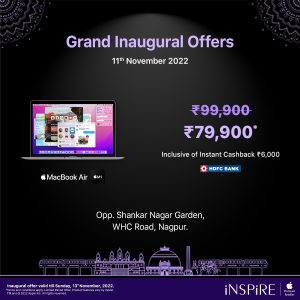 Rasna has nine manufacturing facilities, a robust distribution network in India that includes 26 depots, 200 super stockists, 5,000 stockists, and 900 salespeople who service 1.6 million outlets.
Rasna has received numerous honours over the years, including the esteemed Superior Taste Award 2008 presented by The International Taste and Quality Institute, the Monde Selection Award, the Master Brand The World Brand Congress Award, and the ITQI superior taste and quality award. Belgium also won the Cannes Lions London festival.
Areez Khambatta handed the reins of the unlisted company to his son Piruz Khambatta, who is currently the Group chairman, a few years ago.
The Rasna Group claimed in the statement that Areez Khambatta "has contributed enormously to Indian industry, business, and most importantly societal growth through social duty."
Areez Khambatta, the founding chairman of Rasna Group, Areez Khambatta Benevolent Trust, and Rasna Foundation, passed away on November 19, 2022, according to a statement released by the Rasna Group, which was written with "profound sorrow and grief."
Former World Alliance of Parsi Irani Zarthostis chairman Mr. Khambatta (WAPIZ). He was also the Federation of Parsi Zoroastrian Anjumans of India's vice president and the former president of the Ahmedabad Parsi Panchayat.
Mr. Khambatta, who has received the Paschimi Star, Samarseva, and Sangram medals as well as the President of India's Home Guard and Civil Defence Medal, was also given the National Citizen's Award for his outstanding contributions to business.
According to the statement, "the family is committed to ensuring that his principles of duty to our country first, followed by our religion, and duty to following his ideals, be they in business or society, will be engraved in the family DNA for generations to come."
Under his chairmanship, the Trust and Foundations have been active in a number of initiatives related to health care, education, and scholarship.