Maharashtra CM Shri Eknath Shinde gave an enthusiastic reaction after watching the trailer of Marathi movie 'Baalbharti' which is slated to release on 2nd Dec 2022. Hon'ble Chief Minister watched the recently released trailer of the film and videotaped his remarks on it .
"I saw the trailer of Balbharti and loved it. The film brings together such intimate issues as Marathi culture, language and education. The passion of parents for their children's education is presented in this film. I wish the entire team of 'Baalbharti' all the best," said Hon. the Chief Minister has drawn in this message.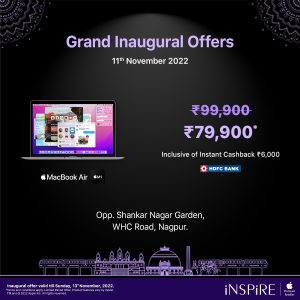 The film is directed by Nitin Nandan and Producers Comalland Sunjoy Waddhwa of Sphereorigins. It stars SiddharthJadhav, Nandita Patkar, Aryan Menghji in lead roles and the glamorous Abhijit Khandkekar will be seen in a special role. The film features senior actors Ravindra Mankani, Sanjay Mone and Usha Naik in special roles.
The trailer was released by School Education Minister ShriDeepak Kesarkar on Children's Day i.e. 14th November in Mumbai. He has also praised the makers and director of the film for the subject matter handled in the film. The Marathi movie 'Balbharti' is releasing on December 2 across Maharashtra. Since the topic of everyone's interest is presented in a light-hearted way, the curiosity about 'Baalbharti' has remained high, but also because this film is being produced by the producer of many popular Hindi serials, there is a special curiosity about it in the Marathi film industry.