Nagpur based ZIM Laboratories Ltd, a pharmaceutical company, focused on providing innovative drug delivery solutions that provide patient convenience and adherence of drug treatment, listed on the National Stock Exchange at Rs 336 per share.
The shares of the company closed at Rs 332 per share. The total quantity traded at NSE stood at 34,653 shares, and the total Turnover stood at Rs 117.23 lakh.
The Market Capitalization of the Company at today's closing price stood at Rs. 539.23 Cr on NSE and BSE respectively.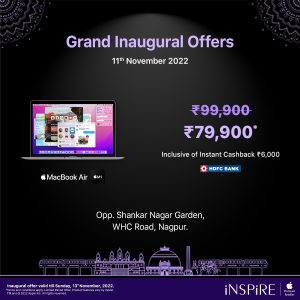 Dr. Anwar S Daud, Managing Director – Zim Laboratories Limited said "A big thank you for your support in helping us reach this important milestone, we are very happy with the NSE listing, and we believe that it will provide additional liquidity to our shareholders and it will also bring shareholders through NSE's wide reach. We believe that it is important to continue our vision of making quality healthcare affordable through drug delivery solutions focusing on patient convenience and adherence. We have developed a portfolio of new innovative and differentiated generic products which are at an advance stage of filing in EU and Pharmerging markets. We are also developing unique differentiated nutraceutical products which are built around the existing pharmaceutical product portfolio for a holistic healthcare approach. I wish to sincerely thank our shareholders for all their support and would like to mention our continued endeavour in creating value while developing products which provide unique benefits to our patients.
The company uses its proprietary technology platforms for developing, manufacturing and supplying differentiated generic pharmaceutical and nutraceutical products in Finished Formulations (FF) as well as Pre-Formulation Intermediates (PFI) in various therapeutic categories which include Anti-Infective, Cardiovascular System, Gastrointestinal, Analgesic / NSAID, Urology, Vitamins and Dietary Supplements.
It partners with Pharma and Distribution Companies which seek solutions for Development, Sourcing and Marketing for Pre Formulation Intermediates. In Finished Formulations – the company registers products in select markets, enters into marketing tie ups with local distribution/marketing companies and launches FF products as branded generics.
Over the last 2 years (FY20 to FY22), Operating Income, EBITDA and PAT for the company has grown at a CAGR of 9.6%, 29% and 110% respectively.
For the half year ending September 2022 (H1FY23), Operating Income grew 35.6% to Rs. 192 crore against Rs. 141 crore for the same period last year (H1FY22). EBITDA for H1FY23 grew to Rs 26.8 crore Vs Rs 17.6 crore in H1 FY22 and Net Profit was at Rs. 10.6 crore in H1 FY23 Vs Rs 3.45 crore in H1 FY22. Borrowings has also reduced from Rs 86.4 crore in H1 FY22 to Rs 63.3 crore in H1 FY23.