The Cleaning of the ESR's (Overhead Water Tank) plays a vital part in supplying good quality potable water to the citizens of Nagpur. Every year NMC-OCW cleans all the Storage tanks within the Nagpur Municipal limits.
Continuing with our scheduled cleaning plan, Laxmi Nagar Zone: Trimurti Nagar ESR will be cleaned on Nov 30 (Wednesday) and Pratap Nagar ESR on Dec 2 (Friday).
Due to Tank cleaning the water supply in the following areas ESR will get adversely affected: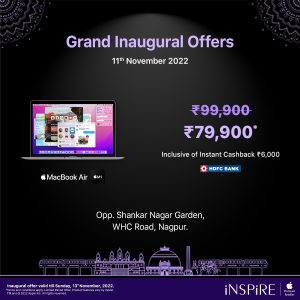 Trimurti Nagar ESR on Nov 30 (Wednesday) : Sonegaon, Pannase Layout, Indraprasth Nagar, Manish Layout, Sahakar Nagar, Gajanandham, Vijaya Society, Mamta Society, Samarth Nagri, H.B Estate, Meghdoot Villa, Wahane Layout, CGHS colony, Swagat Society, Prasad Society, Paradise Society, Shivshakti Layout, Patil Layout, Amar Asha Society, Bhamti, Jai Badrinath Society, Bhoge Layout, Adiwasi Society, Loksewa Nagar, Sainath Nagar, Gudadhe Layout, Ingle layout, Priyadarshani Nagar, Bhujbal Layout, Trimurti Nagar, Sonegaon Basti, Bhende layout, Welcome Society, Sai nath Nagar, NIT Layout, Natraj Pionner Orion Society, etc.
Pratap Nagar ESR on Dec 2 (Friday). Khamla Old Busti, Sindhi Colony, Venkatesh Nagar, Ganesh Colony, Milind Nagar, Pratap Nagar, Telecom nagar, Swavalambi nagar, Dindayal Nagar, Loksewa Nagar, Agne Lyout, Pioneer Society, Khamla, Trisharan Nagar, Jivan chhaya Nagar, sanchyani, Poonam vihar, Swaroop Nagar, Haware Layout, Ashok Colony, Shastri Layout, Malviya Nagar, Gautam Nagar, Shiv nagar, Saroday nagar, kotwal nagar and vidya vihar, etc.
During the period of Cleaning there will not be any Tanker water supply to the area.
Hence the citizens residing in these areas are requested to make arrangements for temporary storage well in advance.