India has a vast and largely untapped market that provides huge potential for both domestic and international investment. In recent years, the country has seen a huge surge in start-ups and entrepreneurial action that has driven the economy into a state of healthy growth.
As we enter the new year, here's a look at some of the expected trends and the industries behind their predicted success.
Growth rate to slow in 2023
India's GDP grew at an incredible rate of 8.7 percentbetween 2021 and 2022. Although the country's economy will continue to grow in 2023, the rate of that growth is expected to slow.
Goldman Sachs predict that India's GDP will slow down, growing by 5.9 percent in 2023, rather than the estimated 6.9 percent growth of this year.
This can be broken down into two halves. In the first half of the year, the market is expected to level out following the recent boom, and money and spending tighten. In the second half of the year, growth could once again pickup and positive cycles of investment could return.
In a different forecast by Crisil, India's growth is expected to slow to 6 percent in 2024. Similar reports all predict a drop of around 1 percent in 2023.
This is not such bad news for India, given that economies worldwide are struggling to maintain growth, some falling close to or into recession. In fact, India recently moved ahead of the UK as the world's fifth largest economy.
Real estate industry
Over the last couple of years, there has been an increased demand for both residential and office space. As such, the real estate industry in India was reportedly worth $200 billion in 2021, and is expected to contribute 13 percent of the country's GDP by 2025.
The growth of real estate is set to continue at a rapid pace in 2023 and the years that follow. So much so, that by 2030 the industry is set to top $1 billion.
Aside from agriculture, real estate also provides the highest number of employment opportunities in India, with the disposable income generated from jobs markets bolstering the consumer economy.
The growth of real estate will be helped along by recent changes to the minimum application value that investment funds have to make. The dramatic reductions, from R50,000 to R10,000–15,000, will open the door for smaller funds and retail investors to get in on the action.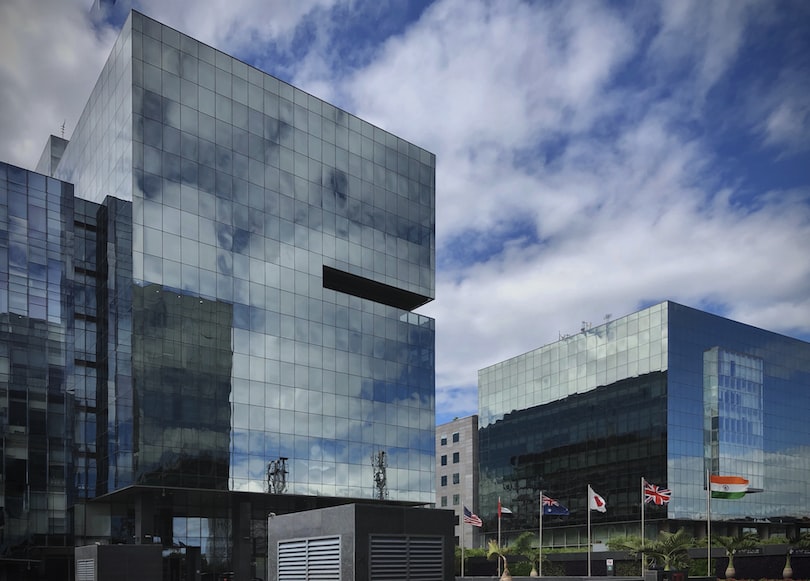 Media and gaming
The digital gaming market had an estimated value of $1.02 billion in 2020, and is expected to reach $4.88 billion by 2026, representing a compound annual growth rate (CAGR) of 20.83 percent. As far as growth and investment opportunities go, gaming is looking very promising.
This is spurred on by India's young population – around 75 percent are 45 or younger – along with smartphone adoption, and greater disposable income. Game development has also come to the forefront, with over 200 development companies springing to life in the last 2-3 years.
When it comes to iGaming, legislation is sometimes unclear, but essentially states are entitled to formulate their own laws. Land based casinos operate in Goa, Damam and Sikkim. Those same states also have online casino gaming. Much like computerized slot machines, online slots use random number generators to determine wins, and often feature bonus rounds and mini-games. Online casinos take traditional one-armed bandits with gears and clunks and transform them into digital versions of the same game, with hundreds of titles on offer.
Online casino games are an exciting subsector of gaming for both players and investors. Any changes to legislation could drive this market forward in coming years.
It's not just gaming that is a huge economic force in India. The wider media and entertainment sector was worth $21.5 billion in 2021, and is expected to be worth $25.5 billion in 2024.
Online education
Here's another rapidly growing sector that might first seem a surprise, but which makes perfect sense once you break it down. Online education has seen serious growth in recent years, attracting significant foreign investment.
There are now more than 4,500 edtech startups operating in India, and the online education industry is expected to be worth $11.6 billion by 2026. Leading company Coursera is valued at $1 billion.
Again, the younger demographic and increased accessibility to the internet and smartphones are driving forces behind this trend – one of several industries that is set to continue expanding into 2023.