The much awaited inauguration of Samruddhi Mahamarg, from Nagpur to Shirdi will be inaugurated by Prime Minister Narendra Modi on December 11. Vice-president of Road development Corporation and Managing Director Radheshyam Mopalwar has stated the new date has been announced after it was deferred several times. 
The first part of the Samruddhi Mahamarg, a dream project of Deputy Chief Minister Devendra Fadnavis, who had planned it when he was the Chief Minister and present Chief Minister Eknath Shinde is being inaugurated on December 11.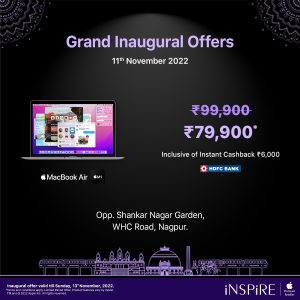 The completion was expected to be completed by May 1, 2021 up to Shirdi and up to Mumbai by May, 2022.  The Maha Vikas Aghadi (MVA) government had planned its inauguration. However, it was delayed as the work  was not completed.
The completion up to Mumbai was delayed due to some problems in the Shirdi region. The work in the remaining section is likely to be completed soon.