The team comprising of School Cadet Vice Captain  Krishna Karnahke and Cadet Mohit Bahe of Class XI of Bhonsala Military School, Nagpur won the second prize for their model 'Alcohol Detecting Helmet' in Science Exhibition held as part of Carnival 2002 by Aspire International School, Nagpur on 26 Nov 22.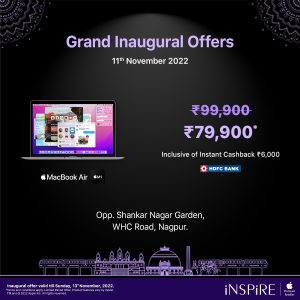 The sensor fitted in the helmet detects the unacceptable levels of alcohol. As soon as the driver wears the helmet it sends a signal to the engine to stop functioning. Thus if the idea is patented after refining and made compulsory for all helmet manufacturers by Govt of India, then it would go a long way in preventing drunken driving cases. The young innovators won a cash prize of Rs 500/- and a trophy.
School management complimented the prize winners and their guides Mrs Kuldip Sone and Mr Kishor Kadam.