A female cub tigress was found dead today at cell no: 189 of Agarzari in Mohrli Forest Reserve in the buffer zone of Tadoba Andheri Tiger Reserve.
The deceased female cub appears to be the daughter of the T60 tigress.
Bapu Yele, Assistant Conservator of Forest, Santosh Thipe, Forest Range Officer Mohrli, and other officials visited the spot immediately and inspected it. The tigress was identified by the officials.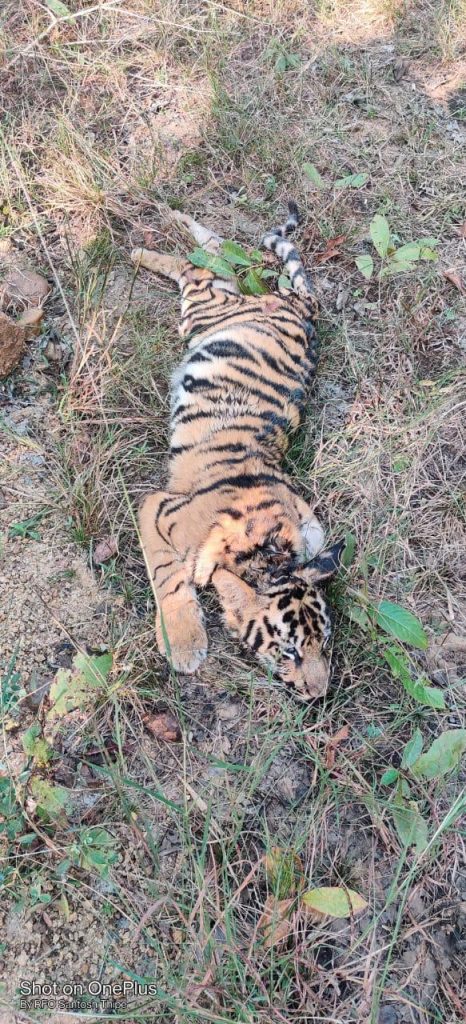 Later the dead cub tigress was brought to Treatment Transit Centre, Chandrapur for a medical examination and post-mortem where necessary samples were taken, in the presence of Dr. Jitendra Ramgaonkar, Area Director, TATR.
Post-medical examination and post-mortem, it was evident from the marks on the body of the cub tigress and the situation at the spot of the incident that the female cub tigress died due to an attack from another male tiger.