The forest guards, on November 30, 2022, were patrolling in Group no: 185 of Vasera Division of Shivni Forest Reserve in the buffer zone division of Tadoba Andheri Tiger Reserve and found a dead tigress (T75).
Kushagra Pathak, Deputy Director (Buffer), and Dr. Kundan Podchalwar, Veterinary Officer visited the spot immediately and made a spot report.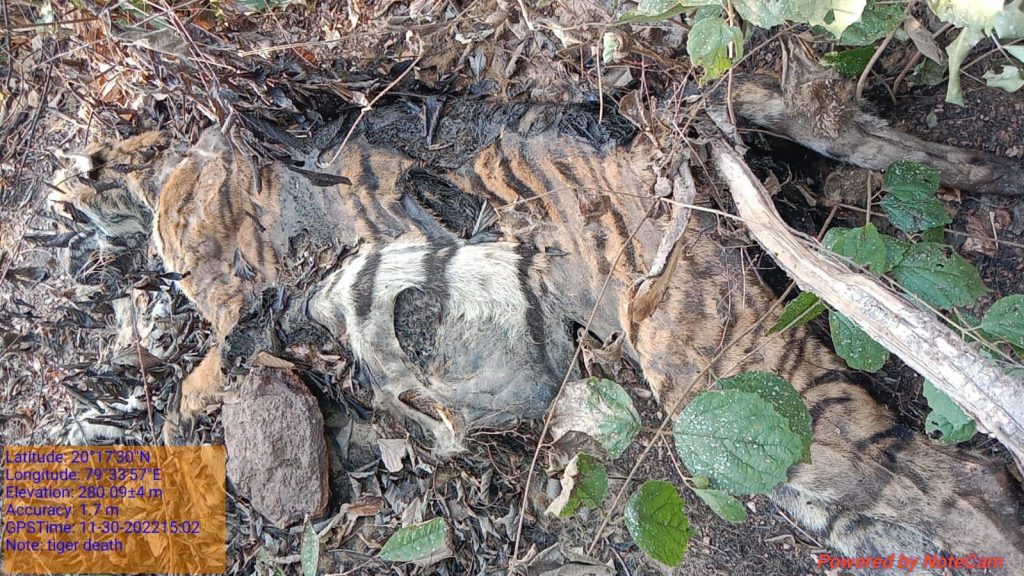 The cause of the death of the tigress was due to old age, estimated age was 14-15 years. The internal organs and skin of the dead tigress were found completely in a rotten condition, while the teeth and nails, were found intact.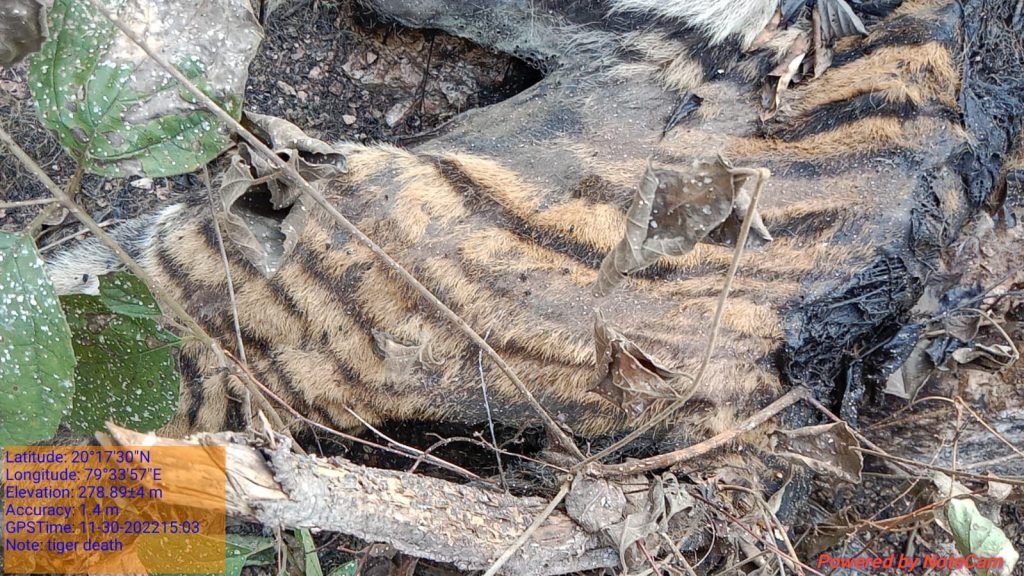 Kushagra Pathak, Deputy Director ( Buffer), Vivek Krambelkar, Honorary Wildlife Warden, Chandrapur district visited the spot and inspected the dead tigress, and conducted a medical examination.
The body was cremated after the post-mortem. An investigation by the dog team at the incident, further monitoring, and other necessary action under the guidance of the Deputy Director is being carried out.