Sony WH-1000XM5, the successor to popular and best-selling WH-1000XM4 was launched in India recently. The new wireless headphones from Sony bring a new design and industry leading noise cancelling experience.
The biggest change with WH-1000XM5 comes in the form of a complete redesign and looks distinct from previous 1000X series. The headband of WH-1000XM5 is thinner than its predecessor and there is a single stem now holding the ear cups at both sides. This redesign makes WH-1000XM5 more comfortable to wear but does impact the mobility offered by XM4s.
The minimalism and refined design means the ear pads are a bit wider and the memory foam material also improves overall comfort. The ear cups still pivot and turn just like their predecessor but they don't fold anymore. They also bring support for wearing detection enabling instant pause and instant play on the headphones.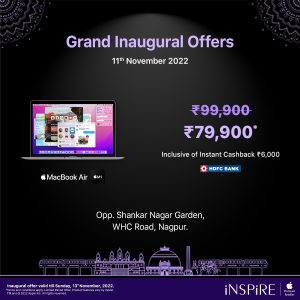 With WH-1000XM5, Sony is balancing the act between extended comfort and premium design.
Another change with the 1000XM5 is Sony's decision to switch from 40mm drivers in the XM4 to new 30mm drivers providing good sound quality and ANC. While this switch is not a big one, it brings a slight change in sound profile. The most significant change is visible with XM5's ability to bring more details to the forefront.
They are even among the most natural sounding headphones in this segment. Sony WH-1000XM5 excel at bringing a refined, detailed sound profile and also sound spacious. You can even use the Headphones Connect app available on Android and iOS to bring the energetic sound profile of XM4.
A dual processor now aids the natural sounds of XM5 to improve the noise cancellation. It is more adept at cancelling street noise or ambient noise than its predecessor while maintaining the benchmark performance of noise suppression on a plane. If noise cancellation on XM4 was great then this brings subtle but noticeable improvement to that experience.
Another area where WH-1000XM5 brings marked improvement over its predecessor is voice calling experience. The 1000XM5 has a total of eight microphones and four of those are used for voice. The microphone performance paired with AI-powered noise reduction, XM5 delivers big improvement over XM4.
The WH-1000XM5 supports LDAC, Sony's codec for high-resolution audio, with or without wires. Though limited to Android, the feature allows users to listen to hi-res music on streaming music platforms like Apple Music. It also brings support for multipoint, which comes handy in hybrid work environments allowing you to connect to two devices at once.
Sony WH-1000XM5 also supports 360 Reality Audio to deliver an optimised and immersive listening experience by analysing individual ear shape.
With the XM5, Sony has also improved its "speak to chat" feature which can detect when you are talking and automatically pause the music and enable transparency mode. The feature seems to trigger more naturally now than its predecessor. The operation is similar to XM4 wherein you control them with taps and swipes on the right ear cup.
Sony claims the XM5 will last for 30 hours with noise cancellation and it's hard to argue against the claim. However, you can stretch that endurance further by disabling some of the AI-powered features and noise cancellation. It also supports quick charge offering three hours of playback time after just 3 minutes of charge.
Sony WH-1000XM5 breaks from tradition with its refined design and comfortable wearing experience. It also retains its industry leading noise cancellation while offering a clear and natural sound. It may not be a huge upgrade over XM4 but they are undoubtedly the best noise-cancelling headphones out there.