On World Disability Day i.e., 3-12-2022, BCCA department of Dr. Ambedkar Institute of Management Studies and Research in collaboration with WICCI Women Indian Chamber Commerce and Industry went to the Blind Relief Association's Andh Vidyalaya located at South Ambazari, Nagpur to spread happiness to the children present there by spending some time and giving goodies to them.
The activity was done under the guidance and support of Dr. Monika Jain HOD, BCCA and President, WICCI. HOD, BCCA, faculties along with 25 Students of DAIMSR handed over goody bags to around 80 blind students.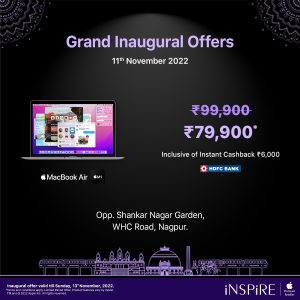 After the activity, students were motivated to spread more kindness and smiles.
Sudhir Fulzele, Director, DAIMSR, Dr. Nirzar Kulkarni, Associate Director, DAIMSR, Dr. Mujahid Siddhiqui, Deputy Director, DAIMSR, Dr. Monika Jain, Head – BCCA appreciated the efforts of the students and active participation of the students.