The National Pollution Prevention Day is observed on 2nd December in India. This day is observed in the memory of people who lost their lives in the Bhopal gas calamity. Bhopal gas tragedy occurred in the year 1984 on the night of 2–3 December. Many people died due to the poisonous gas Methyl Isocyanate also known as MIC.
This Day is celebrated by the IGNOU-Institution's Innovation Council (IIC) and IGNOU Nagpur Regional Centre at Nagpur with the students of MSc (Environment Sciences) and BSc. These students are attending their Lab Sessions at the IGNOU Study Centre (36009P), Institute of Science, Nagpur.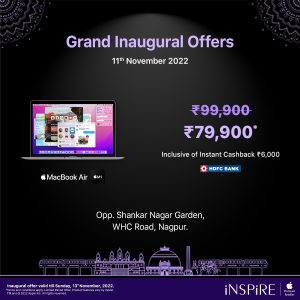 Debate Competition and Poster Competitions were held for the students. Popular Talk on "Problems of Water pollution and Prevention Methods" was delivered by Dr R J Krupadam, FRSC, Senior Principal Scientist, CSIR-NEERI, Nagpur.
Dr P Sivaswaroop, Senior Regional Director of IGNOU Nagpur Regional Centre explained the objectives of the Event and appreciated the students for their active participation. Dr R J Krupadam in his popular talk explained the sources of water pollution and how to prevent them. He alerted about micro and Nano plastics and other non-bio degradable particles present in beauty care products etc. He also appreciated the winners of the competitions.
Ms Jayshree Bhakare, Ms Surabhi Sharama, Mr Pankaj Yenorkar and Ms Sonika Patil are winners in Poster Competition, while in Debate Competition, Mr Ramesh Kalbandhe, Balaji Nilkanthe, Mr Rahul Bibte, Ms Prachi Vyavhare, Mr Prashant Umratkar are winners.
Dr Naqui Siddiqui Coordinator of the IGNOU Study Centre welcomed the Guests with Green Plants and Ms Yashi Sharma, Faculty member proposed Vote of Thanks. MSc Environment Students Ms Sadhna Bhurse and Mr Tulshikar Nimbal conducted the Programme.