Top police officials reviewed security measures on Tuesday in preparation for Prime Minister Narendra Modi's planned visit to Nagpur on December 11. They also created a bandobast plan for approximately 4,000 security officers from various units.
On Tuesday, CP Amitesh Kumar, Joint CP Aswati Dorje, and ADD CP Crime Navinchandra Reddy visited the premises of AIIMS, the Balasaheb Thackeray Samruddhi Expressway Zero Mile, the Nagpur Railway Station, and the Nagpur Metro's Freedom Park. They also reviewed the security measures.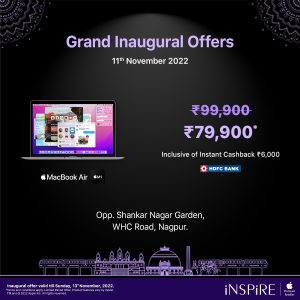 As per the scheduled PM, Modi would arrive at Dr. Babasaheb Ambedkar International Airport at 10 am and proceed to Nagpur Railway Station by the road where he would flag off Nagpur – Bilaspur Vande Bharat Express and lay the foundation stone for the station redevelopment project. Soon after, the PM will inaugurate a photo exhibition at Freedom Park near Morris College T-point. A top official of Nagpur Metro stated that PM Modi might take a ride in Nagpur Metro from Freedom Park to Khapri Railway Station and then continue his tour to Zero Mile of Samruddhi Expressway by road.
PM will also inspect a minimum of 10 km of the distance of the expressway and return to the premises of AIIMS to address a grand rally. The police officials received inputs about a gathering of around 25,000 people for the PM's rally. Three domes are likely to be erected at AIIMS.
CP Kumar is finalising the bandobast of around 4,000 police personnel with the support of Quick Response Team, Riot Control Police and Home Guards. Around 1,000 police personnel will be deployed at AIIMS premises for the rally.
SPECIAL Protection Group (SPG), which is entrusted with the task of providing proximate security to the Prime Minister, will also review the bandobast arrangement. The SPG team is likely to visit Nagpur on December 8 or 9 and conduct route trials.