Nagpur city has been witnessing an enormous change in weather conditions since yesterday. The citizens have been spotted lighting small born-fires even in the afternoon hours.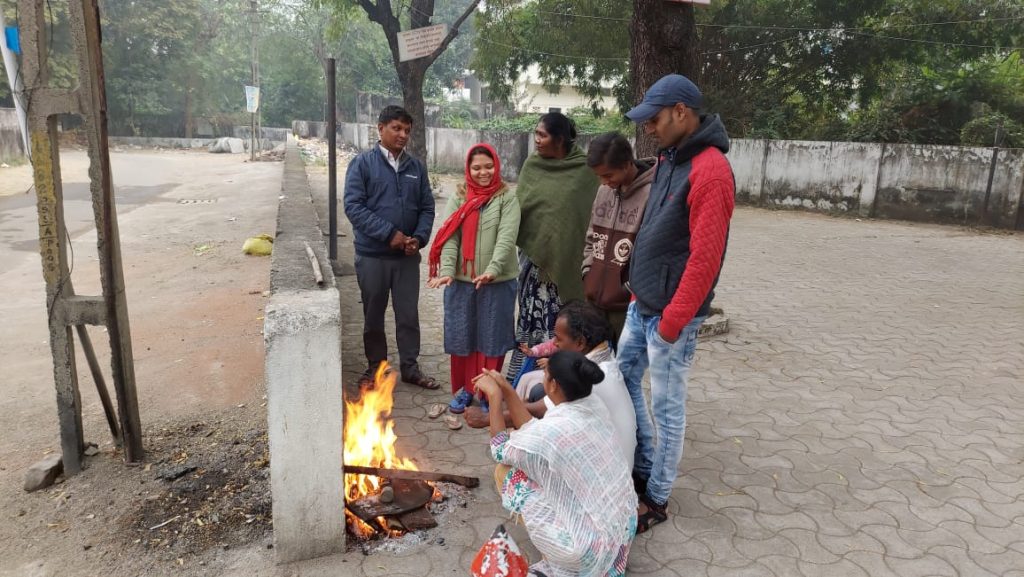 Huge crowds of people can be seen enjoying a warm cup of tea in the gloomy weather at the many tea shops. People can be seen walking around with their ears covered and wearing jackets and sweaters.
Netizens have been posting constantly on the weather, comparing it to that of a hill station. The young people appear to be enjoying the chilly, foggy weather.