The dream of many students aspiring to be swimmers is coming to fruition with the inauguration of the Olympic size Swimming pool complex inside the VNIT campus. The pool project is sponsored by 136 alumni from the 1981 pass-out batch of VRCE and co-sponsored by the 1983 and 1992 batches.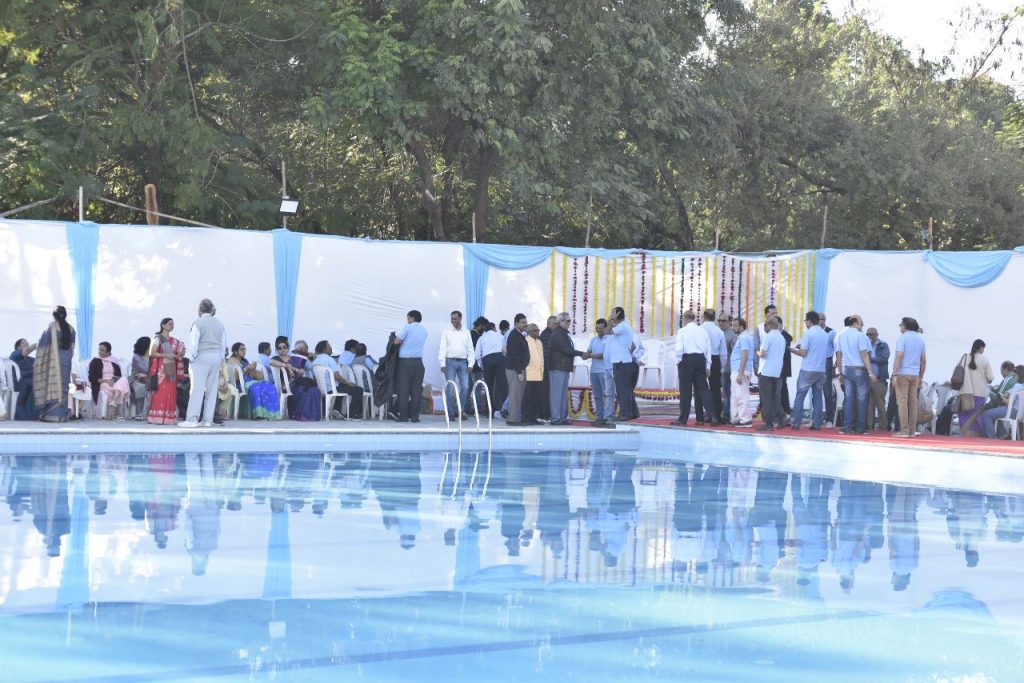 The overall project cost is Rs 3.5 crores for phase I. The inauguration was done at the hands of Director Dr. P.M.Padole in the presence of Jagdish Desai from the US 1981 batch, Uday Kamat, Shashikant Chaudhari, Joginder Singh Sound, Dilip Kamdar, Ashok Agarwala, Promod Pampatwar, Anand Sarda, from VNIT Alumni Associations and the representatives from various batch like Shriniwas Warnekar from 1981 batch, Niranjan Deshkar 1984, Vivek Deshpande, Rakesh Tumane from 1992 batch.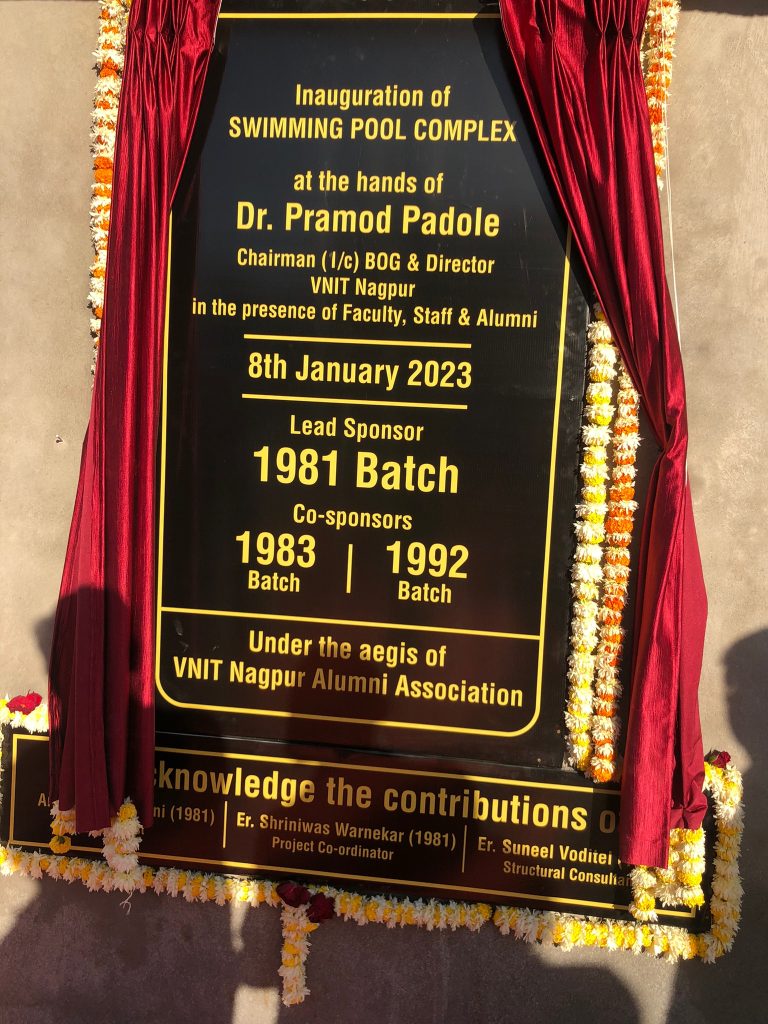 Those who donated Rs 10 lakh each from the 1981 batch included Rajendra Ghodsalwar Pradeep Kar Jagdish Desai and Santosh Singh.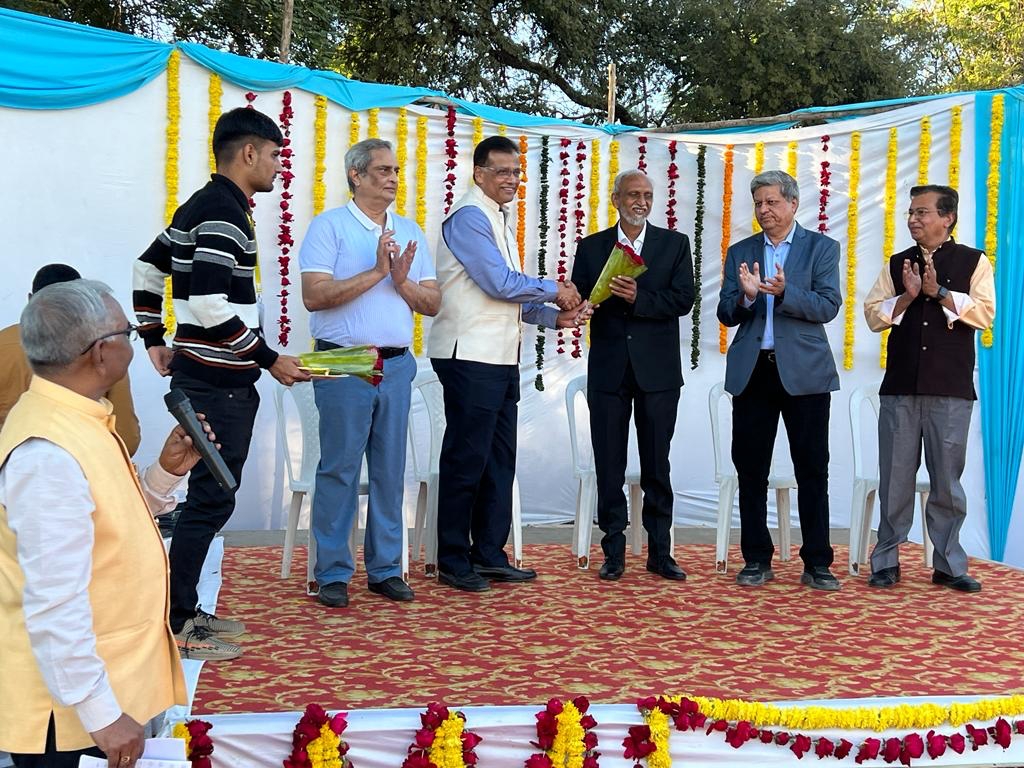 In his speech Director Dr. Padole expressed and endorse the Lead Sponsor 1981 batch Co-Sponsors 1983 & 1992 batch Dean FW Dr. Rajendra Yerpude was present in the inaugural function. The program was attended by 200-plus alumni and faculty members of VNIT.
The pool will be open for Students/Faculty/Alumni and will be available for use from April 2023. To maintain the swimming pool the users will be charged a meager amount. The program was anchored by Dr. Dilip Peshwe Vote of thanks was proposed by Dr. Rajendra  Yerpude.