The new tiger mom 'Roma' was sighted along with her very first litter on Monday morning. She was sighted in the early morning hours by the tourists with her two little cubs walking in the middle of the road.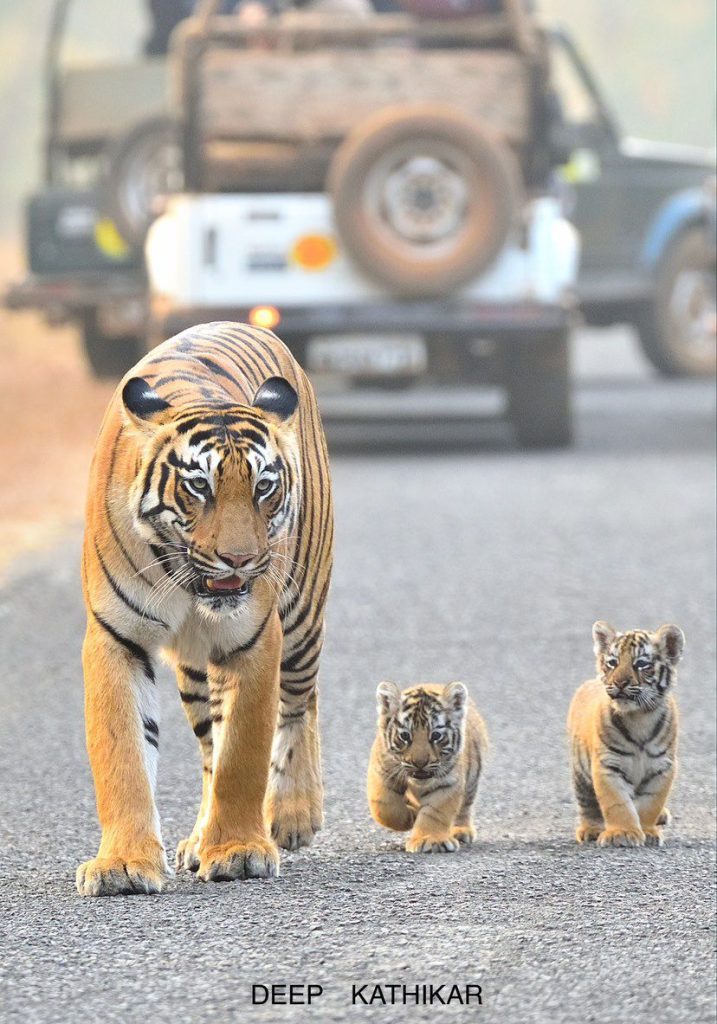 Roma is the daughter of the legendary tigress Choti Tara and a sister of Bijli. Roma is an extremely bold tigress who fears nothing. She is used to the traffic of gypsies in the jungle being the daughter of the bold Choti Tara. Like mother like daughter. Roma is just a replica of Choti Tara. She remembers every little thing her mother taught her.
Roma lives in the area near Kunbi tank and Vasant Bandhara (Tadoba Core). She is three and a half years old now. Roma was not being sighted in the jungle for the past few months. And now, the secret is finally out.
Picture Credits: Deep Kathikar