The liver of the deceased Dilip Pandurang Gohokar, resident of Chalisgaon, Yavatmal was transplanted in a fifty-six-year-old woman at Alexis Hospital, Nagpur.
Dilip was admitted to a hospital on January 12, 2023, with complaints of vomiting and giddiness. Dilip himself was a regular dialysis patient. After receiving 11 days of treatment in the Intensive Critical Unit (ICU), he was diagnosed with a 'Non-traumatic Intracerebral haemorrhage' and was declared brain dead by the team of doctors at S.S Multispecialty Hospital.
Dr Prashant Bawankule, Dr Vasant Dangra, Neurophysian, Dr Paras Zunke –Intensivist and Dr Amit Pasari and Transplant Coordinator Dr Pranali Manvatkar declared him brain dead.
The family of Dilip had given consent for organ donation of liver, lungs and cornea pair. The liver was transplanted at Alexis Hospital, Nagpur. However, the Lungs of Dilip were found to be unfit for transplants. Whereas, the pair of corneas have been given to Mahatme Eye Bank.
The organs were allotted to different hospitals as per the ZTCC waitlist by President- Dr Sanjay Kolte and his team.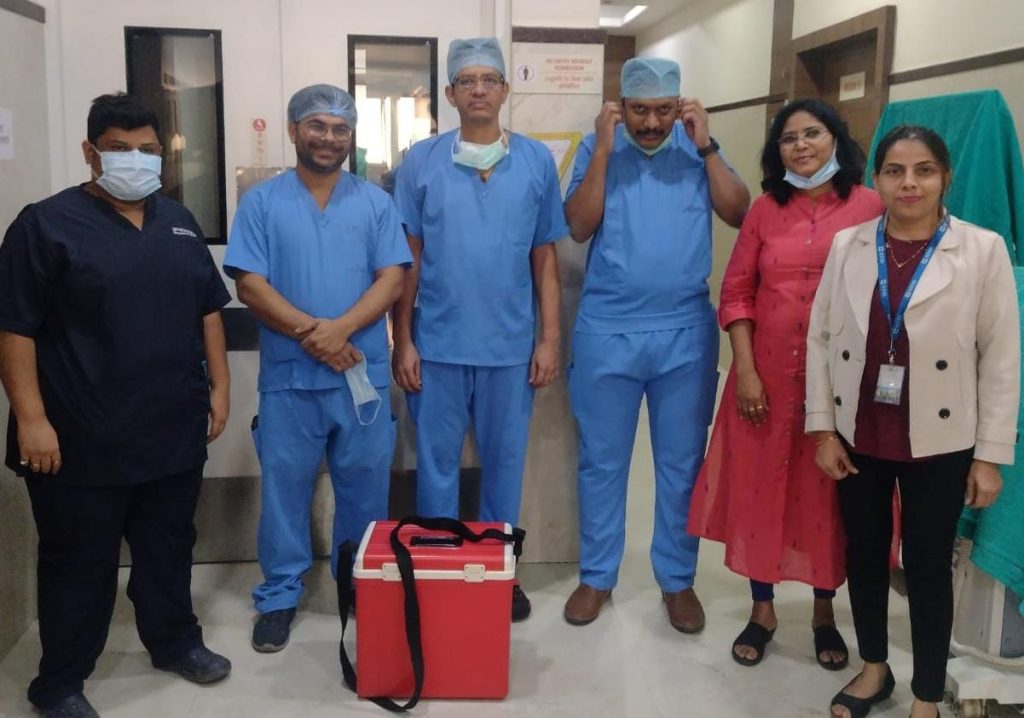 Dilip's Wife Shilpa and brother Rajiv were counselled by Dr Amit Pasari for organ donation. They readily agreed to donate organs. Daughter Vaishnavi, doing 2nd year Engineering and Sister in Law Dr Anagha Ghadge supported their decision.
The liver was transplanted at Alexis Hospital, Nagpur by the retrieval and Transplant team including Dr Rajvilas Narkhede, Dr Krishna Chaitanya, Dr Sunil Kumar, Anaesthetist – Dr Brijesh Gupta, Director Administration- Dr Tushar Gawad of the retrieval team and Dr Bala, Anaesthetist, Dr DilipWasnik, Gastroenterologist-Dr Amit Gulhane, Transplant coordinator – Dr Mrunali Khonde and Ms Priti Jain from the recipient's team.
Cornea Retrieval Team at Mahatme Eye Bank –Dr. Anu Kuman, Suraj Kuman, and Jayas Kadikhaye.
S.S. Multispecialty Hospital staff created the honour corridor& paid tributes to the donor. They also provided free ambulance service to their Native place, Wani.
Dr Rahul Saxena, Liver Transplant surgeon and Secretary of ZTCC, said "This donation is unique because the donor was himself suffering from chronic kidney disease and was on dialysis. He was waiting for a kidney transplant. He couldn't get a kidney in his lifetime but gave a second life to another liver patient"