Nagpur Kala Sangh's debut edition of the public art festival, supported by the Yuj Arts Foundation, was a resounding success, with attendees praising the Young Artists Program and the Art Bazaar.
It has created a stir in the artistic community, exceeding expectations and leaving a lasting impression on art enthusiasts throughout the region. Sumi Gupta, Curator of Nagpur Kala Sangh, is overjoyed with the overwhelming response and says the annual month-long festival is dedicated to encouraging and nurturing artistic talent in Nagpur through future events at VR Nagpur.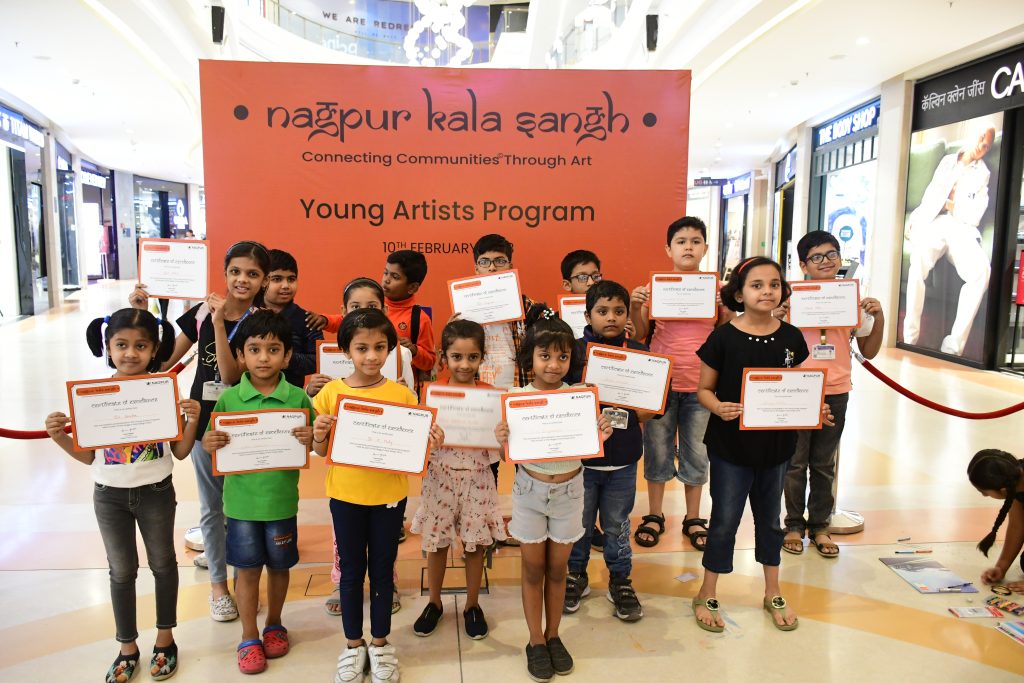 Over 200 students from Nagpur's local and international schools participated in the recently held Young Artists Program. The program's goal was to discover and nurture young artists' natural talents by providing them with a platform to showcase their creativity and artistic abilities.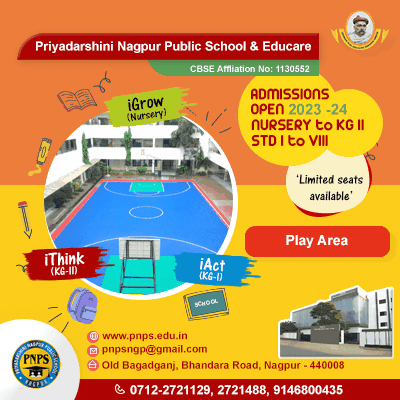 The students were able to express themselves and their innovative ideas through art, which allowed them to expand their imaginations, express their emotions, and embrace their individuality and confidence. The program also provided students with the opportunity to interact with students from various backgrounds, broadening their perspectives and providing exposure to works by emerging and renowned artists at the Nagpur Kala Sangh's "A Fine Balance" – 2023 Art Exhibit.
The Art Bazaar, held at VR Nagpur for three days, was another festival highlight, with diverse artists, small businesses, and local artisans from Nagpur displaying their independent initiatives.
The Nagpur Kala Sangh's Art Bazaar featured over 30 handicraftsmen, artists, and artisans. Home décor, framed artwork, skin care, handcrafted jewelry, local souvenirs, antique pieces, and live painting stations were among the products available from the artisans. The Art Bazaar at VR Nagpur aimed to promote local artisans and create a mash-up of art, culture, music, and dance for the public.
Nagpur Kala Sangh, a public art festival, is a dazzling display of over 250 captivating art installations, sculptures, paintings, and photographs. These moving works of art bear witness to the festival's theme of 'A Fine Balance,' and were made possible through extraordinary collaborations with leading institutions and esteemed members of Nagpur's artistic community.
This year's festival collaborators included the JD Institute of Fashion Technology, International School of Trends, Cinderbay School of Design, Makers Adda, and MSU Baroda, who all helped to make the event truly exceptional. Renowned artists such as Prakash Bal Joshi, Mukesh Parpiani, Amaan Ali, Vibha Galhotra, Prof. Radhika Wader, and Prof. Bhrighu Sharma have shown incredible work that has left audiences speechless.
Furthermore, VR Nagpur, the festival's venue partner, has provided the ideal setting for this artistic extravaganza. Nagpur Kala Sangh is delighted to invite everybody to take part in a series of energizing events that will provide you with a platform to express your creativity and contribute to a more sustainable future.
They have planned a variety of exciting events over the next few weeks, including workshops on art, photography, and sculpture, as well as art cinema screenings, open mic events for poetry and music, and much more.
Whether you are an experienced art collector or simply want to explore your creative side, they invite you to join them on this exciting journey, where everyone can work together to foster greater creativity and a brighter future for all. The first Nagpur Public Art Festival will take place at VR Nagpur, Rambagh Layout, Untkhana, from March 5, 2023.