The Indian Institute of Management Nagpur, in collaboration with the Maharashtra State Agricultural Marketing Board (MSAMB) and the Asian Development Bank (ADB), conducted a two-day Agri-technology workshop and Buyer-Seller Meet designed to benefit the state's Farmer Producer Organizations (FPOs).
The event was a part of the MAGNET project, a joint venture between MSAMB and ADB, aimed at empowering FPOs in Maharashtra by granting them access to the latest agricultural technological advancements. In line with this objective, the project team had planned a series of cutting-edge workshops and buyer-seller meets held on February 21 and 22, 2023.
The MAGNET project had set several ambitious goals, including strengthening the institutional capacities of agribusiness and FPOs, enhancing the financial and agribusiness capacities of FPOs and Value Chain Operators (VCOs), and improving and operational zing agriculture value chain infrastructure. The project aimed to provide comprehensive support to agribusiness institutions, FPOs, Community Managed Resource Centres (CMRCs), and other VCOs through grants and facilitating financial intermediation loans.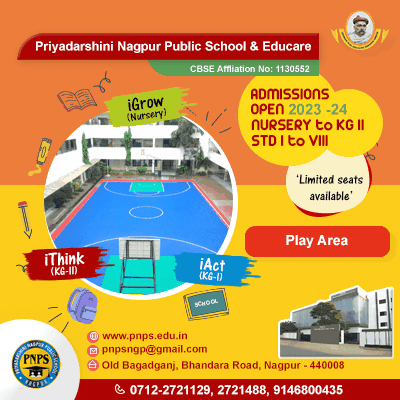 The state government had estimated that a staggering $142.9 million would be required to achieve these objectives, of which ADB had funded $100 million through its ordinary capital resources. The event was a significant step towards achieving the MAGNET project goals, and the MSAMB and ADB were committed to providing all necessary support to make it a resounding success. IIM Nagpur is deeply committed to the development and empowerment of farmers. As part of this commitment, the institute has initiated several programs to enhance orange farmers business acumen and industry knowledge.
In November 2022, IIM Nagpur, in association with the Asian Development Bank, conducted a GAP training program on orange cultivation. The program aimed to equip farmers with the knowledge and skills to increase productivity, adapt to changing climatic conditions, and implement new technologies. The training program was attended by 316 farmers and conducted by experts from various fields, including private companies, government officials, and academic institutions.
In December 2022, a strategy workshop was conducted by ADB and Grant Thornton at IIM Nagpur, covering critical topics such as climate change and orange crop management, integrated pest management, post-harvest management, high-tech water management, and the demand for orange and quality expectation. Mr. Anoop Kumar, IAS, ACS, Cooperation and Marketing, and Dr. Bhimraya Metri, Director of IIM Nagpur, as distinguished Chief Guests, were present on occasion.
The success of the Training of Trainers (ToT) program at InFED IIM Nagpur in September 2022 was a testament to the institute dedicated to enhancing the business acumen and industry knowledge of orange farmers. From the local community, 23 orange farmers participated in enlightening workshops and discussions with an esteemed panel of experts in the orange farming industry. The aim was to provide farmers with the latest information and valuable insights.
Building on this success, IIM Nagpur hosted a second Training of Trainers program on January 30, 2023, for orange and sweet orange farmers in Maharashtra. The program was designed to be interactive and engaging, providing practical learning experiences for orange cultivators. The 28 trainees expressed their appreciation for the opportunity to see firsthand how the concepts they had learned during the training program were being put into practice. These training programs greatly benefited farmers, enabling them to apply their newly acquired skills in a practical and dynamic field setting.
Overall, IIM Nagpur's commitment to developing and empowering farmers has been demonstrated through a series of successful initiatives that have provided farmers with the knowledge, skills, and resources needed to improve their farming operations and overall profitability. IIM Nagpur has a firm conviction in developing the agricultural sector and was honored to be a part of this workshop to promote the well-being of the Indian farming community.