There are only 12 official weekly markets within the municipal limits, but there are 52 unofficial markets, which is four times the official number. These unauthorized markets are spreading on the streets because the Nagpur Municipal Corporation (NMC) and the police department have turned a blind eye to them.
Despite the fact that NMC loses crores of rupees each year due to market tax. Hawkers and handcarts have encroached on the city's main streets and squares. For a long time, markets are filled with sidewalks of main roads and squares, causing problems for commuters.
On the main road, handcarts and fruit and vegetable vehicles are parked. At intersections, there are police officers. The markets fill in front of their eyes. Gokulpeth, Gandhi market (Sakkardara), Somwarpeth, Budhwar Bazar, Netaji Market, Super Market (Sitabuldi), Mahatma Phule Bazar, Mahal Bazar, Itwara Bazar, Dahi Bazar, Itwara Phul Oil, Kamal Talkies Bazar, Mangalwari Bazar, and Sadar Bazar are the 12 official markets.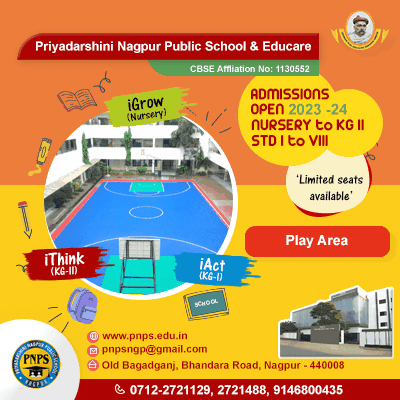 There are 52 unofficial markets located throughout the city. Complaints about these markets were filed with the Nagpur Municipal Corporation, but no concrete steps were taken. This contributes to traffic congestion. Even ambulances find it difficult to move.
Customers who come to buy vegetables and other items park their vehicles on the side of the road. It makes it difficult to walk. A fine of Rs 500/- can be imposed for parking on the road and obstructing traffic, according to the Motor Vehicle Act.
However, because the municipality's enforcement department and the police are not working together, the problem of vehicle parking is getting worse by the day.