CREDAI Nagpur Metro and Grahak Panchayat Maharashtra have jointly celebrated World Consumer Rights Day at Association's Office. Both organizations have only one objective to work for the consumers and to secure their rights; that is the reason for a joint celebration. The program was organized in the presence of President CREDAI Nagpur Metro Vijay Dargan, Secretary Gaurav Agarwala, Santdas Chawla, Treasurer Rajmohan Sahu, Grahak Panchayat Maharashtra Vidarbha Region President Shyamkant Patrikar, Vidarbha Region Vice President Dr. Kalpana Upadhye Vidarbha Region Secretary Liladhar Lohare and other members of Grahak Panchayat Maharashtra.
This day is celebrated as a means of raising global awareness about consumer rights and needs. The event was inaugurated by the speech of President CREDAI Nagpur Metro Vijay Dargan. He said that members of CREDAI follow a set Code of Conduct and follow all the rules and regulations.
That is why customers now prefer to buy their properties from CREDAI Members only. Association has always tried to educate our members to work ethically and maintain transparency with their customers.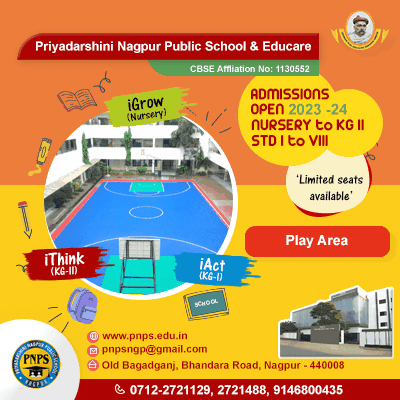 They have their own Consumer Grievance Redressal Forum which is working actively for the last 12 years, here we try to resolve the issue between the customer and builder if it brings to our notice. Santdas Chawla of CREDAI Nagpur Metro said in his speech that CREDAI always works for the betterment of consumers. He also said that CREDAI Members work for customers' benefit and they always work in the interest of customers.
President Grahak Panchayat Maharashtra Vidarbha Region Shyamkant Patrikar said that the organization is working to educate the consumers about their duties and rights and to help customers to obtain their rights and protect them from unfair trading.
Dr. Kalpana Upadhye explained the history and positive journey of Grahak Panchayat Maharashtra, which is working effectively in this direction till today. She further explained the working of their organization and urged consumers and CREDAI to work in association and collaborate with Grahak Panchayat Maharashtra for a better society.
From CREDAI Nagpur Metro VP Jethanand Khandwani, Vijay Singh Thakur, Ekalawya Wasekar, Ashish Londhe, Chandrashekhar Khune, Hemal Nadiyana, Jt. Secretary Vijay Joshi, Tarak Chawla, Abhishek Javery, and other members of Grahak Panchayat Maharashtra were present at the event.