Dr Ambedkar College, Nagpur in association Vidarbha Industries Association organized a concluding function of UNNATI, one of the renowned cell of Dr Ambedkar College for skill development of students at Dadasaheb Kumbhare Hall, Deekshabhoomi, Nagpur on 21st March, 2023 at a grand scale. 
Unnati is a personal growth and skill development program that was started in the year 2002-2003 by Late Dr R Krishnakumar, former Principal and Director, Ex-Vice Chancellor of YCMOU, Nashik along with Vidarbha Industries Association (VIA).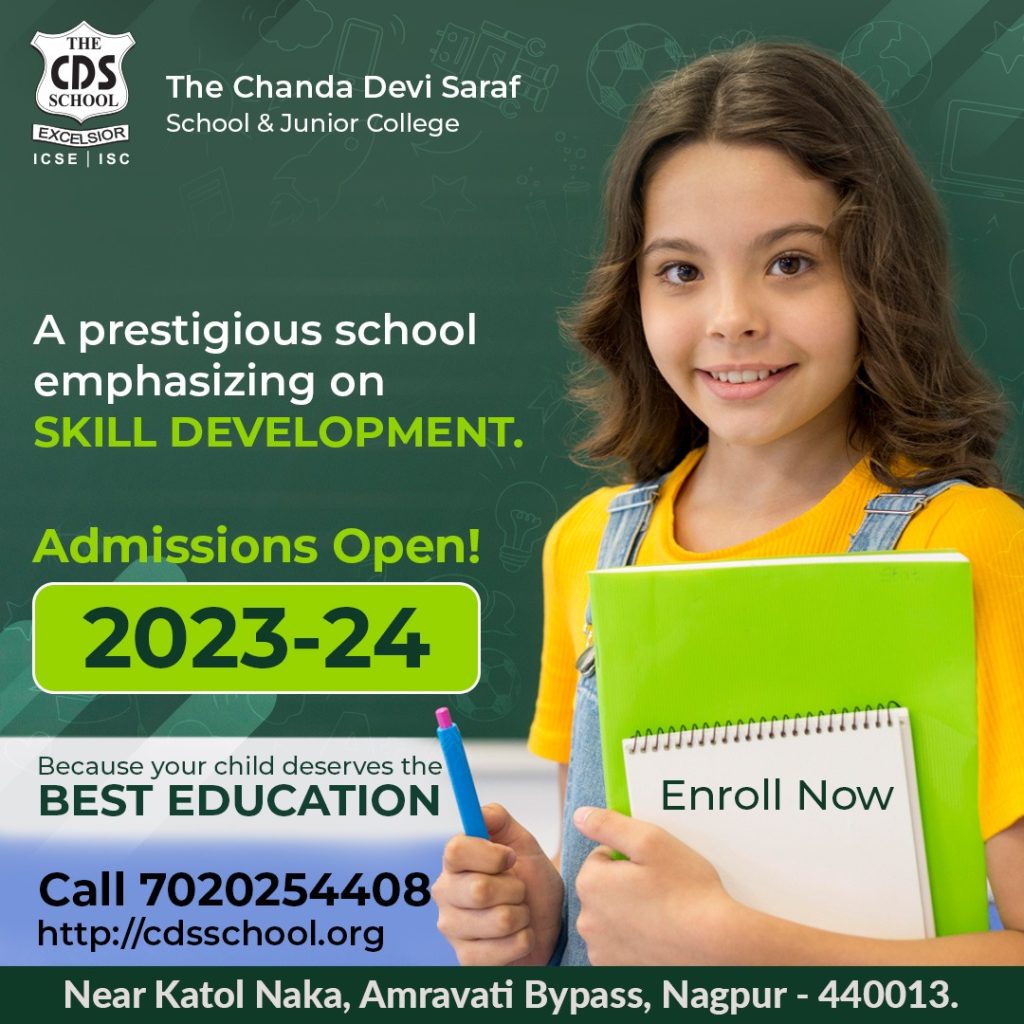 Chief Guest, Saurabh Mohta, Director of Truform Techno Products Ltd and Kapilansh Dhatu Udyog Pvt Ltd, addressed the gathering and congratulated all of them for scaling up the Unnati Project. He explained the importance of internships and projects in students' lives. He shared his experiences of entrepreneurship and encouraged students to come out of their comfort zone and aim high to fulfill their dreams.
Guest of Honor, Om Jajodia, Chairman of VIA Agro & Rural Development Forum and Proprietor of Krishi Kranti Kendra emphasized on the relevance of Agro economics to today's generation. He further advised the students to grab the opportunity and update themselves about the latest technical knowledge, which is easily available in the fast-changing world. Guests advised them to become an entrepreneur, and explore with your ideas and convert your unique idea into any business venture, for that support from the Government is also available.
Dr. Sudhir Fulzele, Secretary of Parampujya Dr Babasaheb Ambedkar Smarak Samiti addressed the students and appreciated the achievements of the cell.
Pilot Faculty, Kumar Zilpelwar interacted with students and spoke about Unnati and said that Unnati is a platform which gives transformation. He iterated a short story in which he beautifully conveyed the message of how persistence leads to success.
This year, more than 120 students from four different streams including commerce, science, arts and computers covered under the ambit of Unnati sessions, Tours and Internships. All speakers were exuberant during this journey. Their experiences and success stories inspired the students. The students experienced positive changes in their perceptions, outlook towards future and personality.
Earlier, Dr (Mrs) B A Mehere, Chairperson of the event and Principal of Dr Ambedkar College gave the welcome address.
Momentous and certificates were distributed to all faculty members. On this occasion some of the Unnati students also shared their journey and valuable experience of Unnati.
Prof. Shefali Chouksey, Assistant Professor and Coordinator of Unnati Cell highlighted the efforts taken by Unnati Team in 22-23 session for internships and briefed about the significance of Unnati and its magnificent journey so far. Lastly, she also concluded by a formal vote of thanks.
Neelam Bowade, Convener of VIA HRD Forum & Coordinator of Unnati Cell along with members of Unnati Cell – Dr Nandkishore Meshram, Rita Lakkakul, Rohini Meshram, Shama Khan.