The controversies surrounding Nagpur pubs seem to never end, exposing the dark side of the city's nightlife. On Friday night, three incidents were reported at different pubs, including one in which 50 underage youths (some of whom were under the age of 18) were discovered at the pub and were being served liqour.
The incident occurred on Friday night at the Ilusions pub in Shivaji Nagar, where a 'After Board' party was being held. Sitabuldi ACP Nilesh Palve raided the party after receiving information that minors were present and being served spirits.
Ambazari police officers also arrived at the scene, led by Zonal DCP Rahul Madane. "Around 400 people attended the party." There were 40 to 50 underage youths among them. They were also served liqour," ACP Palve stated.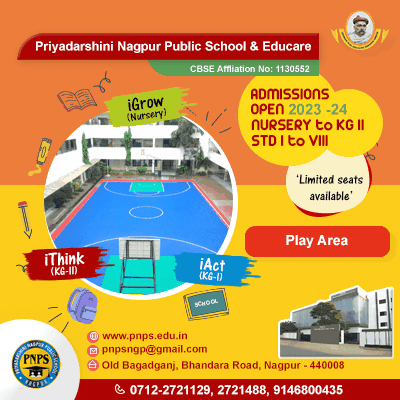 Following the action, some people misbehaved with the ACP. The party was stopped by police, who took the minors to the police station and informed their parents. The minors were later returned to their parents. Ambazari police have opened two cases in connection with the incident.
The first was against the owner, Gaurav Shiksharthi, for allowing minors into the pub and serving them spirits in violation of relevant sections of the IPC, the Justice Juvenile Act, and the Maharashtra Prohibition Act," DCP Madane explained.
"Another offence was registered against customers Amit Podar, Amey Majetia, and Vikram Gupta who misbehaved with the ACP," he added.
In another incident, a fighting erupted at the Lord of the Drinks pub on Central Mall after a group of people were refused entry despite having paid for the party. According to sources, an events group organised a party at the pub. It was granted to some people.
However, after some time, the management and bouncers stopped some people outside.
"The people got angry as they had paid the money. There was tension and a scuffle broke out between bouncers and customers. We reached the spot and sent people creating ruckus away," said a senior cop from Bajaj Nagar police station adding no one filed a complaint, even the customers who were denied entry.
The fight incident had also gone viral on social media. In another incident, a customer was thrashed by bouncers at a pub on Wardha Road that was recently in the news after kicking a female security guard.
"A drunk man suddenly kicked a female security guard in the stomach, forcing our bouncers to react." "The man later apologised, and the matter was resolved," one of the owners explained.
The video of the customer being beaten has also gone viral on social media.