A leading healthcare service provider with a tradition of caring and innovation nurtured Wockhardt Hospitals Nagpur is celebrating Immunization Week. Wockhardt Hospitals Nagpur has always been at the forefront of the health and well-being of the common man and in line with this takes various unique initiatives for the benefit of the common man. The objective of celebrating this week is to get the common people vaccinated and they should live a good and healthy life. The need for this is even more urgent due to the Covid-19 pandemic.  It's a sincere effort of Wockhardt Hospitals Nagpur to create awareness among common people about vaccination and taking advantage of it.
Dr. Swarup Verma said World Immunization Week is celebrated in the last week of April. This is to highlight the collective actions needed to protect people from vaccine-preventable diseases.
Dr. emphasized the importance of vaccination and said, this year " WHO is working under the theme of "The Big Catch Up " to support countries to be on the path to ensure that more people should be protected. This year the week is observed from April 24th to 30th April. First Immunization Week was held in April 2012.  Due to the COVID-19 pandemic routine immunization has been disturbed in many regions which should be brought back on track. ( Especially children and Immune compromised host )."
Dr Swarup Verma, further added," WHO also focuses on herd immunity which means an indirect protection from infectious diseases that occurs when a large percentage of the population becomes immune to disease through vaccination or previous infections for example, Measles, Polio,  Covid-19. Dr. Swarup Verma appeal to all authorities, communities, and common people to participate more and more to spread awareness through this program, theme so that people should be protected from vaccine-preventable diseases avoiding them. And this is the need of the hour to live happier and healthier life he concluded."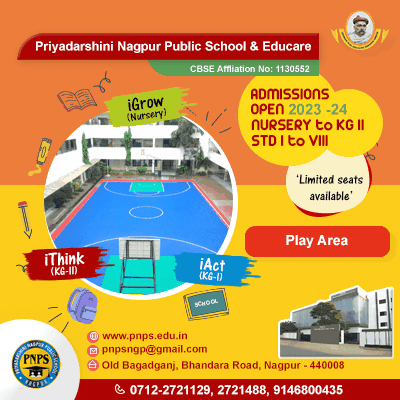 About Wockhardt Hospitals Ltd.:
Wockhardt Hospitals is a chain of tertiary care super-specialty hospitals with facilities in Nagpur,  Rajkot, South Mumbai & North Mumbai. All Wockhardt Hospitals have state-of-the-art infrastructure and globally benchmarked processes to enable Patient Care & Safety. Wockhardt Hospitals Ltd. is a tertiary care hospital and one of the few professionally managed corporate hospital groups in the country which prioritizes patient safety and quality of care at the core of its strategy. The guiding philosophy is to serve and enrich the Quality of Life of patients.
Wockhardt Hospitals Nagpur has always worked with the spirit of giving back to society in its chosen field of medical treatment. And keeping its vision firmly in mind strives with excellence to meet the needs of the community. Wockhardt Hospitals Nagpur's mission is to improve the quality of life of patients suffering from diseases and to serve them in a caring and nurturing environment with the help of innovative technology and human expertise, and to respect human life and dignity. The entire team of Wockhardt Hospitals Nagpur strives with integrity to achieve this. At Wockhardt Hospitals Life Wins and this is what Wockhardt Hospitals is all about.