Phase II of BS6 emission standards got into effect a month ago, wreaking havoc on diesel powertrains in less popular vehicles. It's not that manufacturers don't want to sell diesel engines. They want to put diesel engines in popular, high-volume vehicles. Let's have a look at the remaining diesel vehicles and SUVs in India that cost between Rs. 8 lakh and Rs. 10 lakh (ex-showroom). Please keep in mind that all of the prices shown below are in ex-sh.
1. Tata Altroz – Rs. 7.99 to 10.39 lakh
Altroz is India's most cheap diesel vehicle and the last diesel hatchback. It was suspected that it might be dropped with BS6 Phase II. Altroz appears to have a lot of fight left in it and has kept its diesel powerplant. The 1.5L mill produces 89 bhp and 200 Nm, with a claimed fuel efficiency of 23.64 km/l. The standard XE Plus Diesel costs Rs. 7.99 lakh, while the XZ Plus Diesel Dark Edition costs Rs. 10.39 lakh.
2. Mahindra Bolero Neo – Rs. 9.62 to 12.14 lakh
The TUV300 is marketed as the Bolero. Mahindra is also working on the Bolero Neo Plus 9-seater. This is the more luxury vehicle in the Bolero lineup, with plenty of creature comforts. The 1.5L engine produces 100 horsepower and 260 Nm. N4 starts at Rs. 9.62 lakh and goes up to Rs. 12.24 lakh for N10 (O).
3. Mahindra Bolero – Rs. 9.78 to 10.79 lakh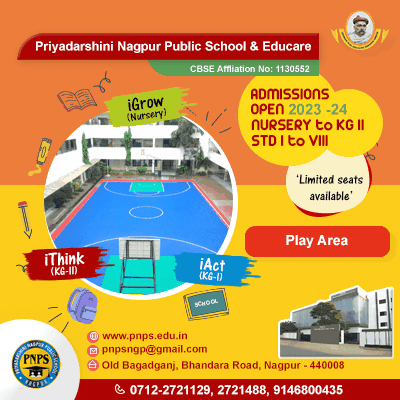 The Mahindra Bolero is a one-of-a-kind offering, as it is the first PV in India designed specifically for rural applications and metal bumpers. Even if it costs more than Neo in base variants, the top model is the B6 (O), which costs Rs. 10.79 lakh. The basic Bolero starts at Rs. 9.78 lakh. It has the same three-cylinder engine as the Bolero Neo, but it is tuned to produce 75 horsepower and 210 Nm.
4. Mahindra XUV300 – Rs. 9.90 to 14.59 lakh
The XUV300 sub 4m SUV is the third Mahindra on this list. The XUV300 is now the most cheapest sub-4m SUV. It has a 4-cylinder engine that produces 110 horsepower and 300 Nm. It has spacious cabins and a 5-star crash rating to back it up. The base W4 trim of the XUV300 costs Rs. 9.9 lakh, while the W8 (O) Diesel AMT costs Rs. 14.59 lakh.
5. Kia Sonet – Rs. 9.95 to 14.89 lakh
The base HTE Diesel iMT trim from Sonet costs Rs. 9.95 lakh, while the top-spec X Line Diesel AT costs Rs. 14.89 lakh. Sonet costs about Rs. 60,000 less than its Hyundai cousin, Venue. In addition, the base diesel edition of the Kia Sonet comes standard with an iMT gearbox. The addition of a manual gearbox to Venue's base diesel model strengthens Sonet's case.
6. Tata Nexon – Rs. 10.04 to 14.34 lakh
This is Tata's highest-seller by far and one of the most popular in its segment and on this list. Desirability and 5 star crash rating are the most notable aspects. It gets the same diesel engine as Altroz. Tata Motors has tuned it to generate 113 bhp and 260 Nm. Nexon costs between Rs. 10.04 lakh for base XM Diesel and Rs. 14.34 lakh for XZA Plus LUX S Diesel Red Dark Edition.
7. Hyundai Venue – Rs. 10.46 to 13.13 lakh
Even though Sonet costs less in base variants, Venue diesel costs Rs. 13.13 lakh for top-spec SX (O) Diesel DT. A good Rs. 1.76 lakh less. For the price, Venue gets upmarket styling and trendy design elements like connected LED light bar tail lights. It gets the same 1.5L diesel as Sonet with similar (114 bhp and 250 Nm) figures.
8. Mahindra Thar – Rs. 10.54 to 16.77 lakh
With the introduction of the 1.5L diesel with RWD architecture by Mahindra, Thar's entry-level costs were reduced to Rs. 9.99 lakh. With pricing increases, the Mahindra Thar now ranges from Rs. 10.54 lakh for the base AXE (O) HT Diesel RWD to Rs. 16.77 lakh for the top-spec LX HT Diesel AT 4WD. The lowest models receive the same 1.5L diesel engine as the XUV300, while the top-spec diesel variants receive the 2.2L.