Ahead of the inauguration of the new Parliament building in New Delhi, Prime Minister Narendra Modi installed Tamil Nadu's historic 'Sengol' near the Lok Sabha Speaker's chair. Modi, and LS Speaker Om Birla participated at early morning puja, and also honoured workers who built the Parliament building.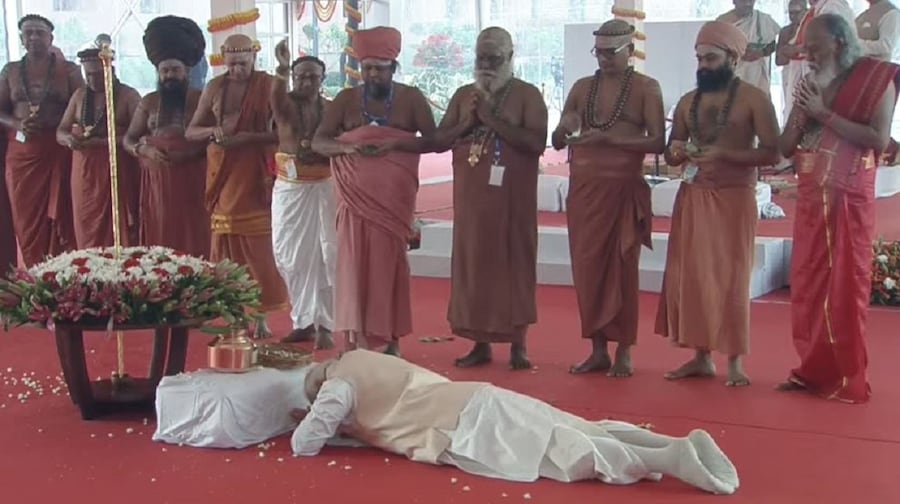 The inauguration of the new Parliament building, however, comes amid a row in recent days with 20 Opposition parties set to boycott the event, saying that the Parliament should have been inaugurated by the President and not PM Modi. On the eve of the ceremony, PM Modi, while receiving the "Sengol" which is to be placed inside the Parliament, took a jibe at the Congress party, saying that it was unfortunate that a piece of history was kept on display for so many years by the Grand Old Party as a "walking stick".
The new Parliament building is part of the revamped Central Vista project, the construction of which started in 2019. Built at a cost of Rs 1,200 crore, the new Parliament has three storeys and a built-up area of 64,500 sqm. During the ceremony today, the Union Finance Ministry will also launch a Rs 75 coin to mark the inauguration of the new Parliament.