The incidents of uprooting of trees in many localities in Nagpur city due to rain on Monday.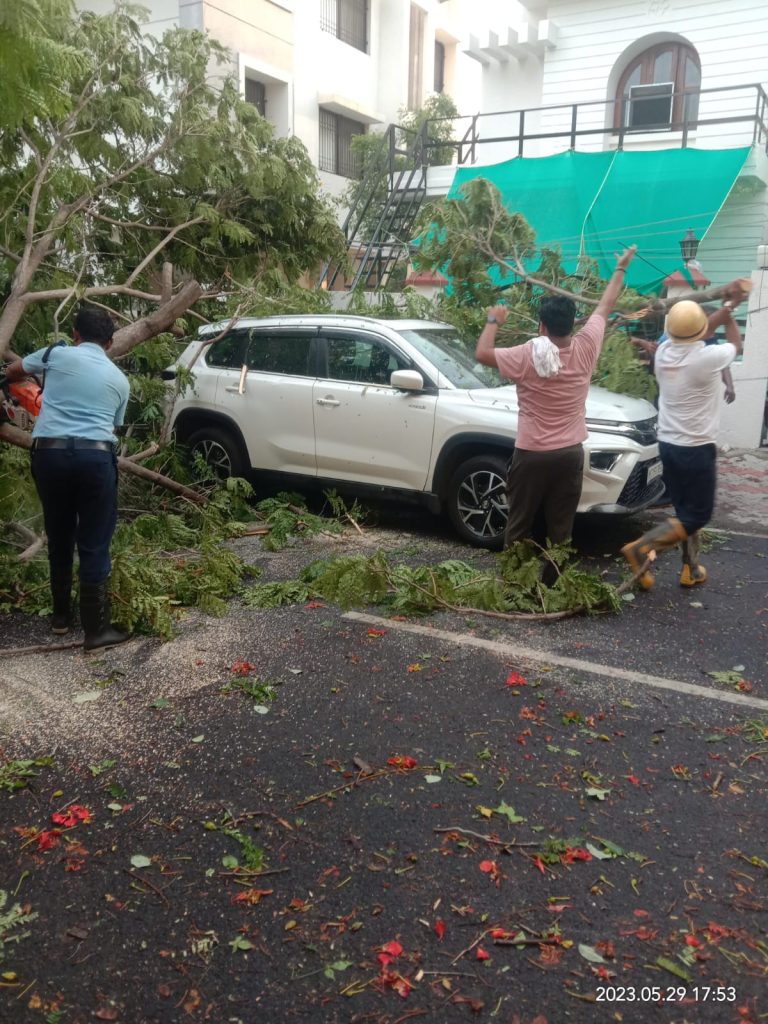 The fire and emergency department of Nagpur Municipal Corporation cleared uprooted trees at 13 places and cleared the road for traffic.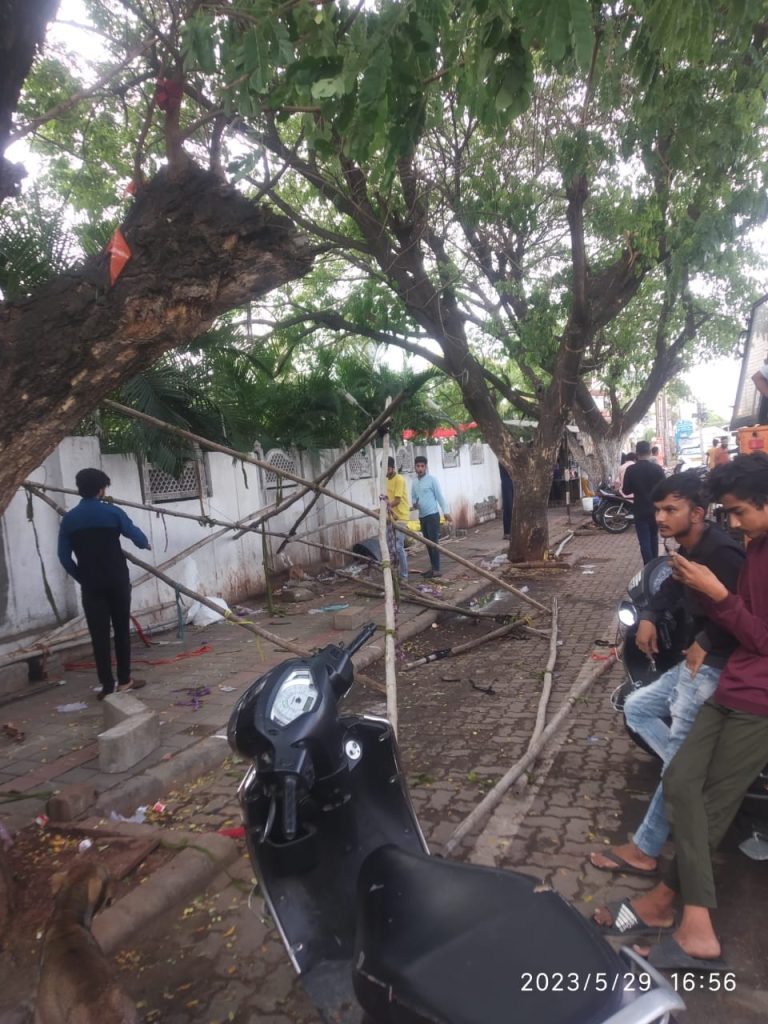 Nagpur Municipal Corporation's fire and emergency department, park department, electricity department and other departments are working on war level to resolve the complaints of the citizens.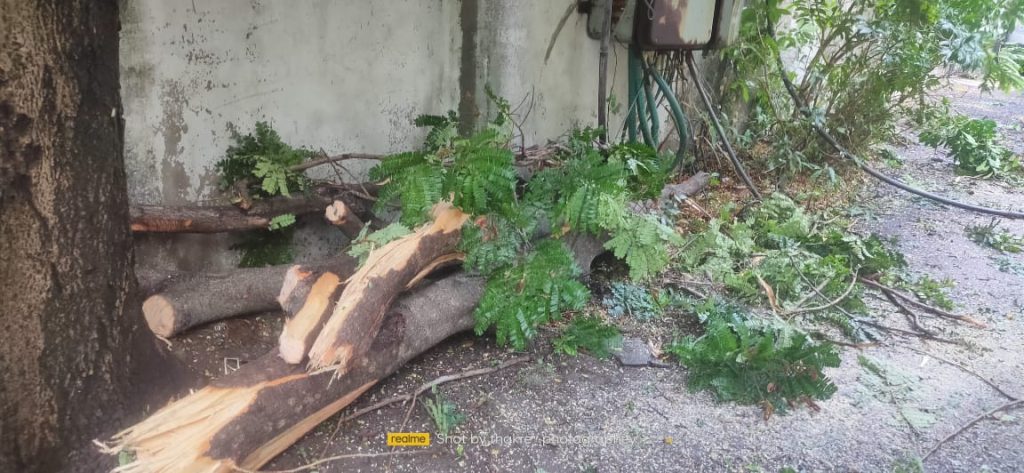 Nagpur Municipal Corporation has appealed to citizens to contact Disaster Management Control Room -0712-2567029 -0712-2567777 Fire Station:- 0712-2540299 -0712-2540188 -101 – 108, -7030972200 if there is a complaint of falling trees or overflowing water.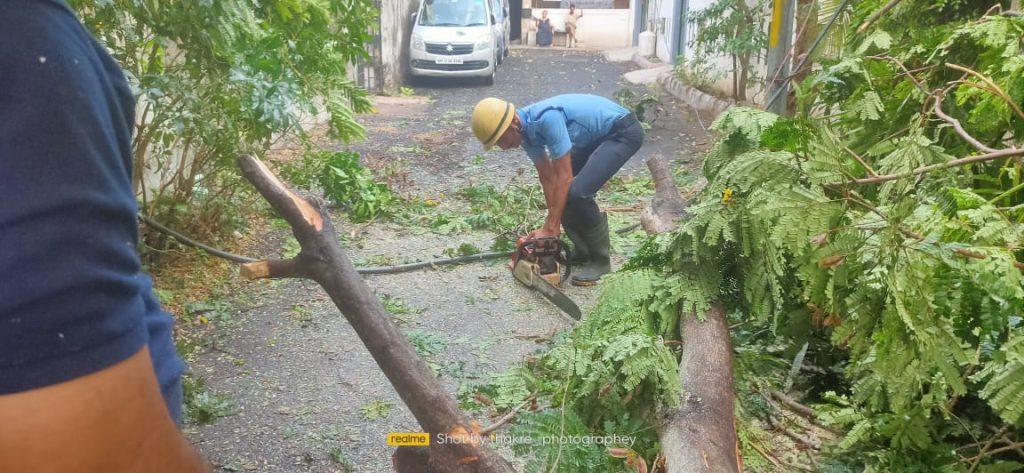 Rain lashed with gusty winds and lighting on monday evening in Nagpur. It is also reported that due to rain, water has accumulated in many deep areas of the city and in the squares.