Several long-distance trains have been cancelled in the wake of the horrific triple train crash in Odisha's Balasore on Friday night. As many as 48 trains have been cancelled, while 39 trains have been diverted. Moreover, 10 more trains have been reportedly delayed.
Trains diverted: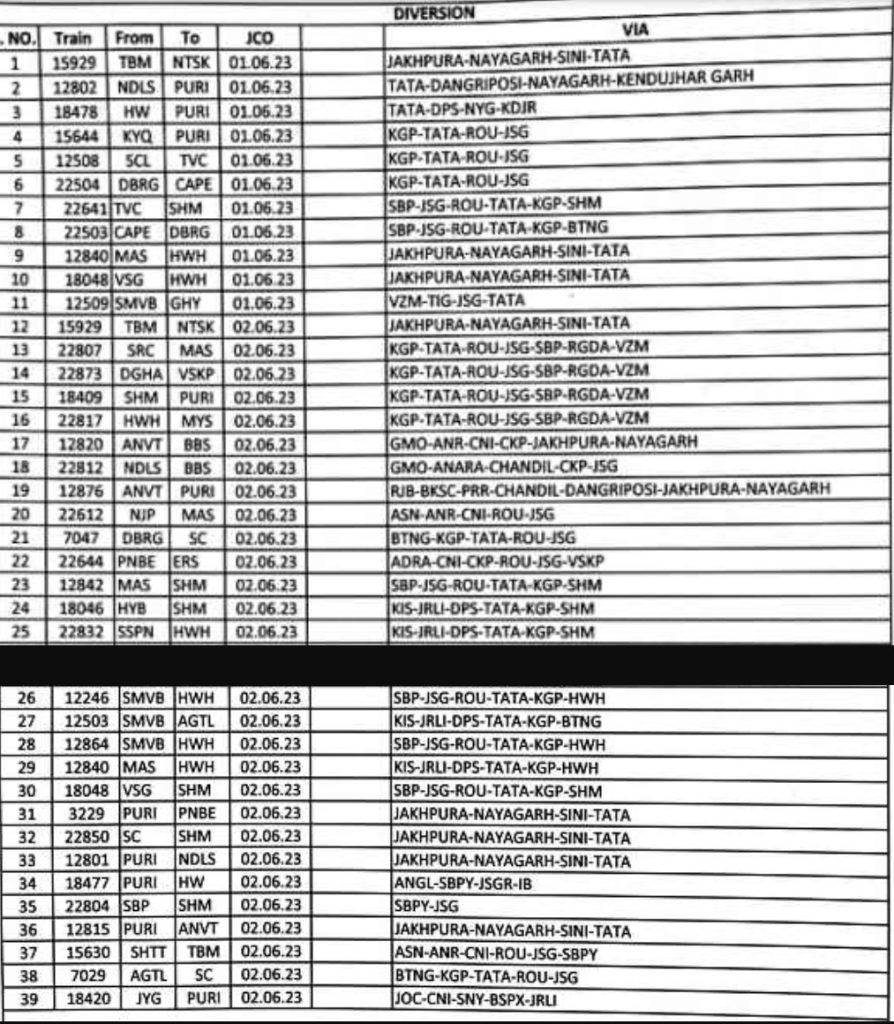 The death toll in the horrific train derailment in Odisha's Balasore has surged to 233, confirmed state chief secretary Pradeep Jena on Saturday. Moreover, more than 900 people have been reportedly injured in the mishap. In wake of the incident, the Odisha government has declared a day of mourning on Saturday.
Trains cancelled: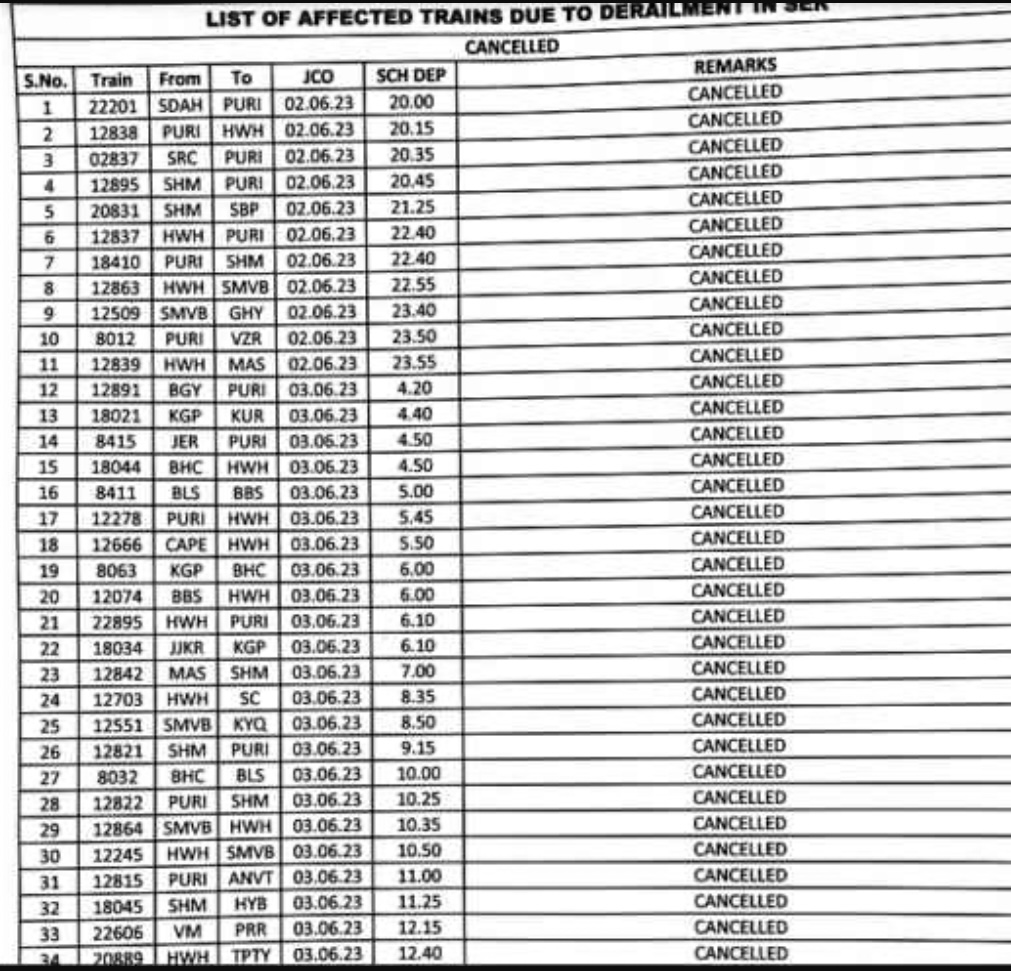 Chief Minister Naveen Patnaik said that no state celebrations would be held on the day.
Trains delayed:

The announcement was made through an official release by the state I&PR Department. A