A truck hit a Low Tension electric pole in Shree Sai Nagari Co. Society, Besa-Pipla road, causing a power outage for 4-5 hours on the evening of June 9.
The construction work of a flat scheme near the society has increased the movement of heavy vehicles in the area.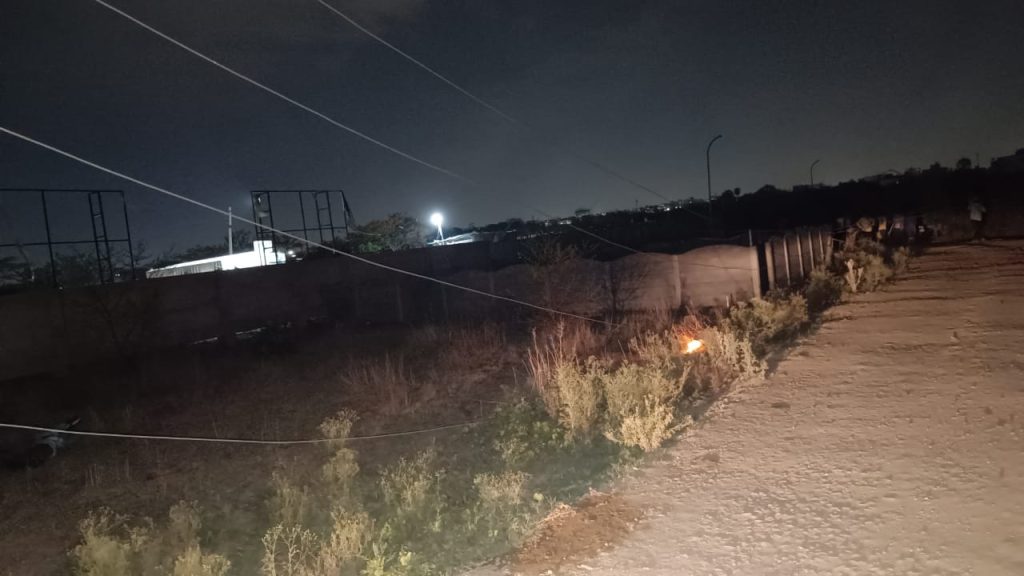 The truck exiting the construction site hit the LT pole and ran away. The LT pole broke, causing electric wires to severe and fall on the ground, which erupted into a small fire that extinguished itself quickly.
The sound of the collision was so loud that residents immediately came out of their homes.
No casualties were reported, but residents faced a power outage for 4-5 hours on Friday night. The residents informed the MSEDCL Besa Office about the incident, and later on, a team came to restored the electricity supply.