Inculcating Indian values and informing the young generations of our rich culture and heritage, said President of India Droupadi Murmu. Bharatiya Vidya Bhavan through its over 350 institutions are contributing to this cause with dedication.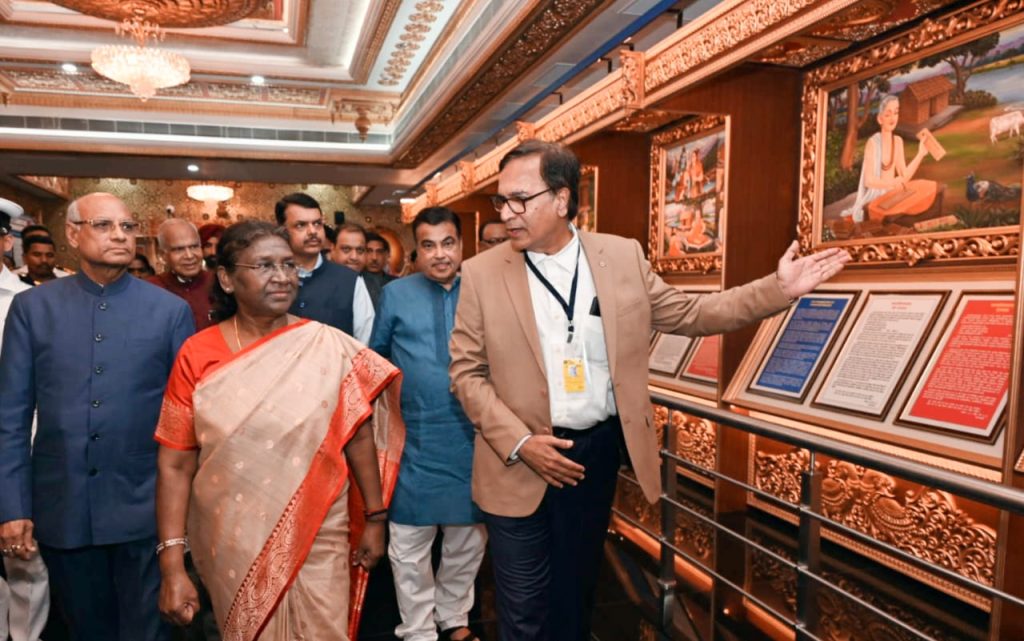 Murmu inaugurated the Cultural Centre of Bharatiya Vidya Bhavan in Koradi on Wednesday.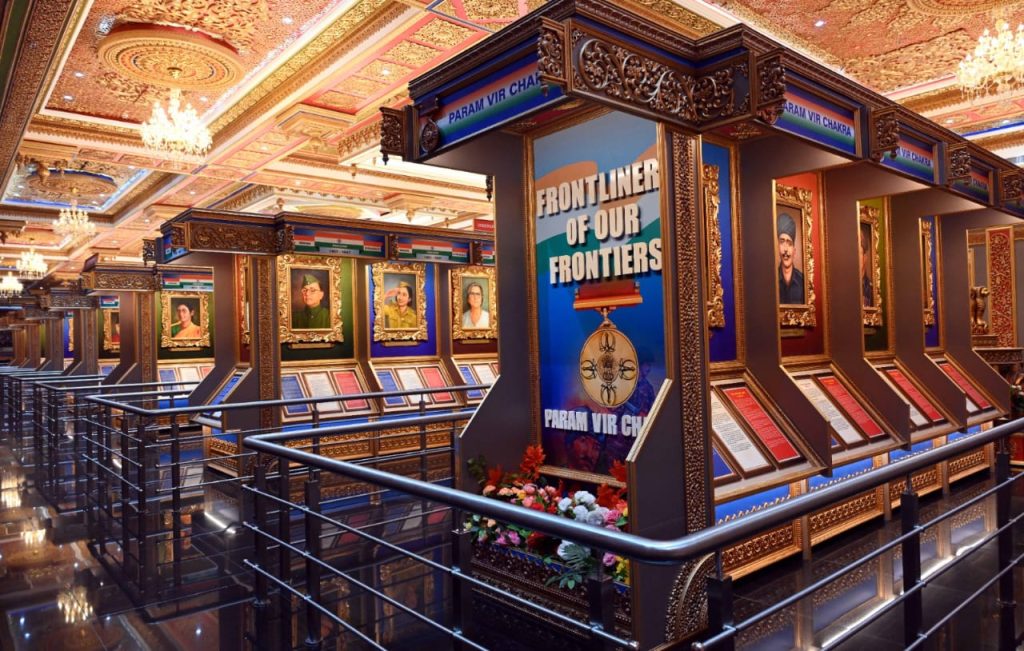 Murmu said that Kanhaiyalal Munshi established Bharatiya Vidya Bhavan ib 1938 with the objective of inculcating Indian values among the students, who will make the future society. Bharatiya Vidya Bhavan has earned its name through intellectual, cultural and educational activities.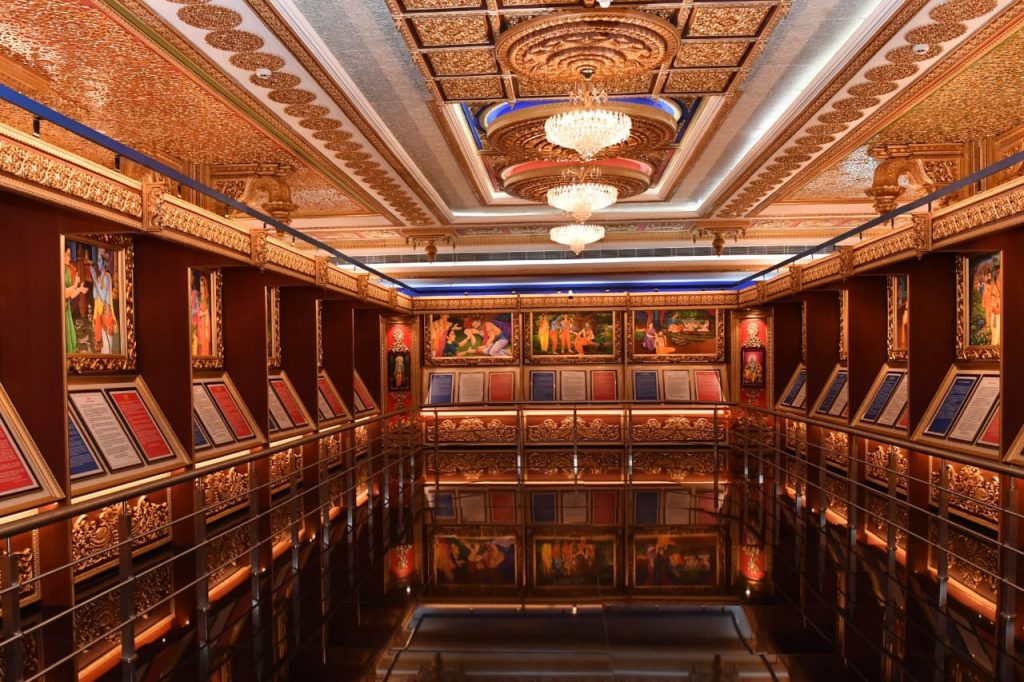 Ramayan Darshanam Hall depicts various events as described in Ramayan. The paintings enliven the entire Ramayan from the birth of Lord Ram to his coronation ceremony. Besides the popular mythological study, Bharat Mata Sadanam inspires the young generation. Here contributions of the freedom fighters and Paramveer Chakra winner brave martyrs of India have been presented. Murmu appreciated the vision behind the development of the Centre and the beautiful presentation. 
"It is important that the next generation is informed about the freedom struggle and bravery of the freedom fighters", Murmu said. The youngsters from India are performing excellently in India and abroad. At the same time, they are connecting with the people by using local language. They are also acquiring knowledge of our culture and traditions. Murmu advised the parents to use the mother tongue in conversation in families so that the children learn the fine nuances of their own language.
The President said that Maharashtra and Nagpur had been major centres of our spiritual and cultural traditions. She expressed confidence that this Cultural Centre would contribute significantly to the cultural landscape of Nagpur by playing a major role in bringing Indian culture to the people of Nagpur and surrounding areas, especially the younger generation.