At least 11 people have been killed due to floods and lightning in Nagpur after heavy rains have been battering the Vidarbha region since July 13. As per reports, the heavy downpour has damaged over 1,600 houses. The rains also affected 875.84 hectares of agricultural land in parts of the Nagpur division which includes Nagpur, Wardha, Bhandara, Gondia, Chandrapur and Gadchiroli districts.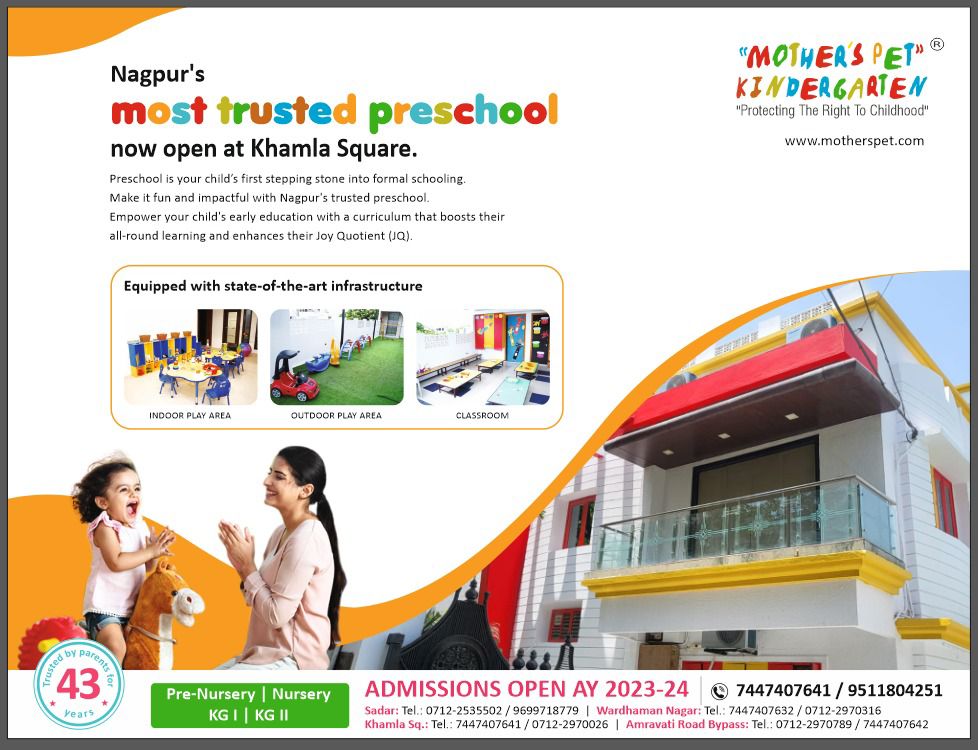 The rain fury caused damage to 1,601 houses and huts in six districts of Nagpur division while 39 animals were also killed.
Rains and flooding also affected 875.84 hectares of agricultural land in the Nagpur division, including 853.74 hectares in Chandrapur and 221 hectares in Wardha.
In the 24-hour period ending at 8.30 am on Sunday, Akola recorded 107.9 mm rainfall, followed by Yavatmal-24.0 mm, Wardha-23.4 mm, Amravati- 15.6 mm, Nagpur-6.7 mm, Gadchiroli-3.0 mm, Gondia-2.2 mm, Brahmpuri (in Chandrapur)-2.4 mm and Buldhana-2.0 mm, as per the Regional Meteorological Centre in Nagpur.
Around 110 people were rescued after they were left stranded due to floods in Anand Nagar Tanda village under Mahagaon tehsil in Yavatmal district.
In Buldhana district, nearly 100 people were shifted to safer places at Katargaon village in Sangrampur tehsil on Saturday.