Nagpur city gets 173.7 mm rain on Wednesday 
Eight people died as lightning struck in the Vidarbha region on Wednesday. Thunderstorms, lightning and heavy rains lashed the entire Vidarbha region. Even Nagpur city which experienced a long dry spell received very heavy rains late on Wednesday evening.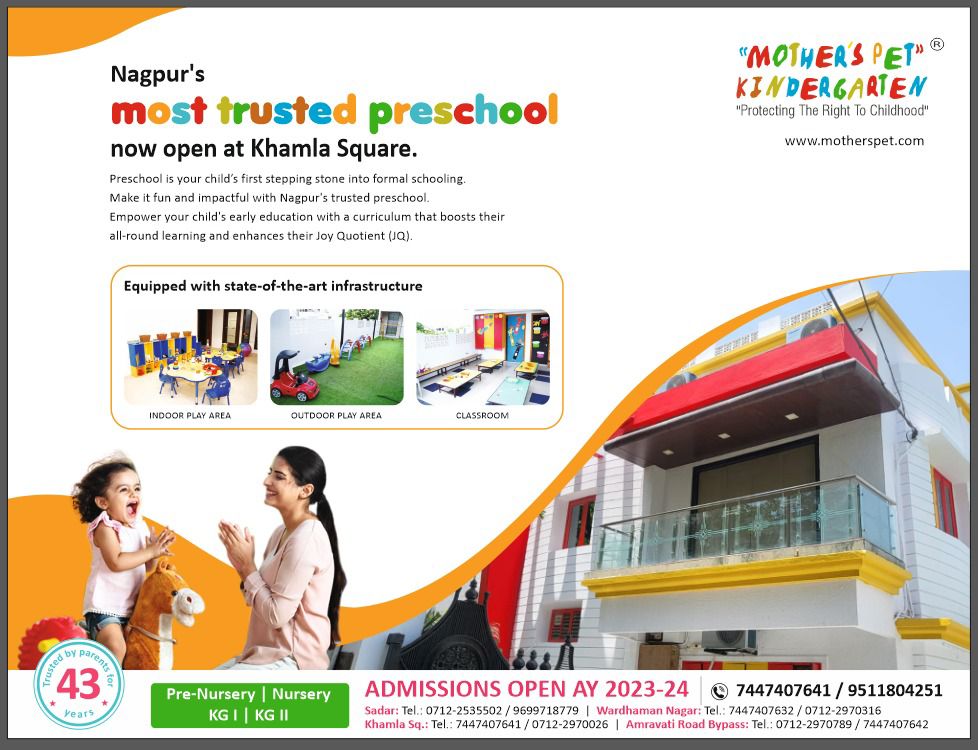 Six people – four women and two men died while working in their paddy field in Chandrapur district. Five other women farm workers were seriously injured. Paddy saplings replantation was in progress in Suresh Anande's farm in Delanwadi of Chandrapur district. Kalpana Prakash Zode (45) and Anjana Rupchand Pustode (47) died when lightning struck the field.
In Betala village of Brahmapuri taluka Geeta Purushottam Dhonge (35) died in lightning when she was returning home after working in a farm. She died on the spot. Bharat Lingu Tekam (56) and Purushottam Parchak (25) from Chiwanda village; Archana Mophan Madavi (28) from Welva village also fell victim to lightning on Wednesday.
In Wardha district Durga Dnyaneshwar Jambhule (46) and Rohidas Lahanu Humne (45) of Arjuni Morgaon taluka died as lightning struck them.
NAGPUR: Nagpur city received heavy rainfall on late Wednesday evening. Several low-lying areas were inundated, compelling Nagpur Municipal Corporation (NMC) authorities to work continuously to rescue the people.
The Railway Under-Bridge (RUB) connecting East and West Nagpur in Manishnagar, Sitabuldi, Narendranagar were blocked as rainwater gushed into them. The flow of traffic was low and slow as heavy rains started around midnight. The commuters, however, had to take a longer route in the morning to reach their workplaces. Some schools remained closed on Thursday.
Several houses and shops were filled with knee-deep water due to heavy rains.
NMC has reported 164 mm of rainfall at the Airport and 173.7 mm in the city during the last 24 hours. Several localities in the outskirts turned into small water tanks. The residents had to remain confined to their respective houses.