Vidarbha Industries Association in association with District Skill Development, Employment and Entrepreneurship Guidance Centre, Nagpur jointly organized an awareness program on "Memorandum of Understanding (MoU) with Skill, Employment, Entrepreneurship & Innovation Deptt, GoM" today, 19th August, 2023 at VIA Auditorium, Nagpur.
Chief Guest, Dr Vipin Itankar, IAS, Collector & District Magistrate, Nagpur expressed under the visionary guidance of Hon'ble Dy CM, Devendra Fadnavis, Hon'ble Skill Development Minister, Mangal Prabhat Lodha aim to revolutionize the skill development, employment and entrepreneurship opportunities. By signing an MoU during the biggest industry meets, we will open a new chapter in the growth and development of industries of Vidarbha region.

He further said the  purpose of signing of MOU is to facilitate placement of youth of Maharashtra in various jobs through various modes / schemes of the State of Government like job fairs, campus interviews, interviews at Industry campus or any other suitable method of placing the youth of Maharashtra in the State of Maharashtra or outside Maharashtra with the help of Company.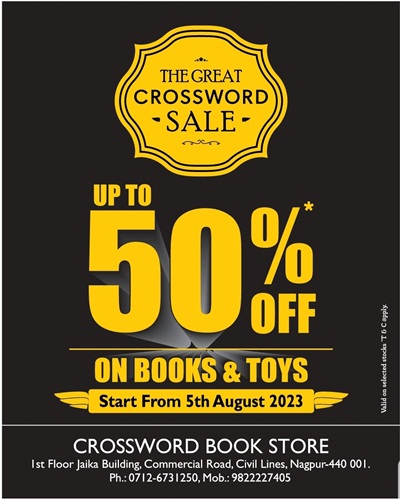 Guest of Honour, Prakash Deshmane, Dy Commissioner of Skill Development Deptt, Nagpur Division informed the need for imparting the workforce in the State with industry-relevant and in demand skills. He said creating a common platform for job-seekers as well as for employers to facilitate the procedure of bridging the Demand-Supply gap. He stressed upon developing an ecosystem to provide necessary support to generate self-employment and nurturing innovative ideas through handholding and capacity building.
Sunanda Bajaj, Asst Commissioner, Skill Development Deptt, Nagpur District highlighted for preparation of Vidarbha Industry Meet, will be the biggest industry meet of Vidarbha region, which is scheduled to be held on 17th Sept, 2023 at Nagpur. She invited all the participants for this meet. She said this MoU signing will add a great value to industry meet and will lead to the new path for engagement with Govt of Maharashtra.
Manish Kudale, National Fellow, MSDE, Nagpur given "Presentation on MoU", he explained about various schemes and initiatives of the department like job fairs, Mahaswayam portal, skill development training, etc. and also made an opening remark.
P T Deotale, Jt Director of Vocational Education & Training, Nagpur also briefed about the department.
Earlier, Vishal Agrawal, President – VIA In his welcome speech, he said, VIA joined hands with District Skill Development, Employment & Entrepreneurship Guidance Centre, Nagpur for promoting this noble cause. He further said this will be good opportunities for industries and they will get a platform to tie-up with the Govt of Maharashtra, getting Skilled Manpower available from the Mahaswayam ePortal, be an Industrial Skill Development Centre and promotion opportunity for Industry.
Ashish Doshi, Hon. Secretary – VIA proposed a formal vote of thanks.
Prominently present were Dr Bhushan Mahajan from RTMNU, Dr Anwar Daud, Prashant Mohota, Dr Anita Rao, Dr Prashant Agrawal, Om Jajodia, representatives from industries i.e. S N Telang from Vicco, Zim Lab, Vaibhav Enterprises attended the program.