The centenary year celebration awards of RTM Nagpur University will be conferred upon prominent personalities from the region, university officers and employees, and students, at Dr Vasantrao Deshpande Hall, at 10.30 am on September 5.
The awards will be given at the hands of Maharashtra's Governor and Chancellor of the University Ramesh Bais. Former Supreme Court judge Justice Vikas Sirpurkar will be the chief guest. RTMNU VC Dr Subhash Chaudhari, Pro-VC Dr Sanjay Dudhe will remain present.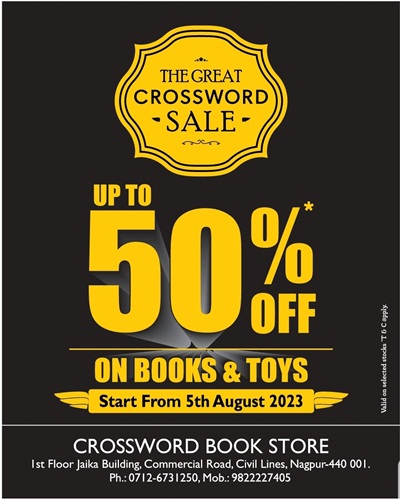 Dr H F Daginawala, Nagpur; Prof Suresh Deshmukh, Wardha; DEr Nirupama Deshpande, Amravati; Shivkishan Agrawal, Nagpur, and Harishchandra Borkar, Bhandara will be honoured with Jeevan Sadhana award.
Best Education Society – Shri Nagpur Gujarati Mandal; Dr R Krishnakumar Gold Medal – Dr Mahendra Dhore, Principal, Shivaji Science College, Nagpur; Balraj Aher Gold Medal – Pradeep Biniwale will be given away.
Centenary year Gold Medals will be given to the best employees – Dr Nitin Dongarwar, Wasim Ahmad, Praveen Gotmare, Rajendra Balpande, and Darpan Gajbhiye.
Ideal Officers awards – Dr Raman Madne, and Ganesh Kumkumwar. Best Principals – Dr Devendra S Bhongade, Jeevan Vikas Mahavidyalaya, Devgram, Narkhed, Nagpur. Best Teachers – Dr Pramod Khedekar, Department of Pharmaceutical Sciences, and Dr Ishwar K Somnathe, Vidya Vikas College, Samudrapur, Wardha.
Best Researcher – Dr Ravin N Jugade and Dr Ratiram G Chaudhari. Best Writer – Dr Satyaprakash M Nikose.
Best students – Vishal Rajkumar Kharchwal and Anushka Naag. Cultural Activities awards – Ashutosh Ajay Tiwari and Ashlesha Rajesh Khante. Best NCC cadet – Sahil Bhimrao Khelkar, and Arju Samir Khan Pathan. Best NSS volunteers – Manish Premlal Kadukar and Pruthvi Anil Raut.
Government Officers – Priyadarshini Borkar, Rajesh Anandrao Dethe, and Adv Pramod Upadhyay.
Best college magazines – The Clock Talks by LIT; The Hislopian by Hislop College; Kamalgandha by Kamla Nehru College; Kusumgandh by Bar Sheshrao Wankhede Mahavidyalaya; Yashvant by Yashvantrao Chavan College; Arthasandesh by G S College of Commerce and Manas by Shri Sant Gadgebaba Hindi Mhavidyalaya, Bhusawal.