The India Peace Centre, in collaboration with the Nagpur Book Club and Aamozish-e-Urdu, is thrilled to announce a special gathering in celebration of the International Day of Peace. This event will take place on September 21st at the Blessings Lawns, located adjacent to the India Peace Centre.
Dr. Tejinder Singh Rawal, the Treasurer of India Peace Centre, unveiled the program details, emphasizing the unique opportunity this event presents to unite book enthusiasts in discussing the profound influence of literature in advocating for peace. The gathering will feature three distinguished speakers who will share their profound insights on books that have inspired them to dedicate themselves to the cause of peace.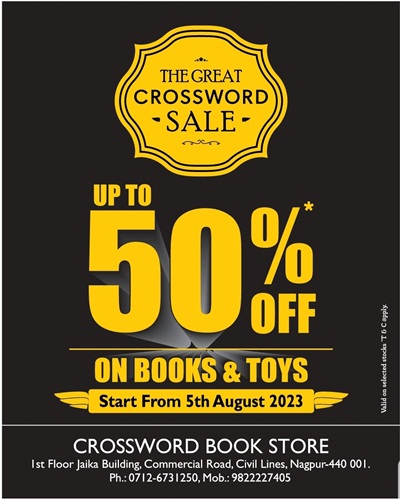 Dr. Rawal stated, "Following these enlightening reviews, our program will transition into a musical showcase, enchanting our hearts and souls with songs and poems that resonate with the theme of peace. It's a momentous occasion for us all to come together and celebrate the unifying power of music and poetry."
The Book Review session will include the following esteemed reviewers and their selected works:
Mr. Shyam Pandharipande, a Journalist and Social Activist, will review:
"महात्मा गांधींचे 'हिंदस्वराज' आणि नवे मन्वंतर" (Mahatma Gandhinche Hind Swaraj Ani Nave Manvantar)
By Prof. Suresh Pandharipande
Ms. Monica Dixit, an Author, Lawyer, and Relationship Coach, will review:
"Remnants of a Separation: A History of the Partition through Material Memory"
By Aanchal Malhotra
Dr. Supantha Bhattacharya, a Professor and Theatre Person, will review:
"The Great Derangement: Climate Change and the Unthinkable"
By Amitav Ghosh
The musical extravaganza promises to transport attendees to a different realm, igniting their souls with melodies of peace. The following talented artists will grace the stage:
Kovid Sonawne, Anmol, Bhoumik Patle, Kapil Sawaikar, Kikon, Mohnish, Saurabh, Sonal Hikare, Sonia Lamba, Subhajit Kundu, Sakshi Devte, Ashish Tamakhe, Sheetal, Parvinder Singh, Rashmi, Alefia Master, Sonal Bisen, Dr. Supantha Bhattacharya, Rajesh Jadav, and many others.
Participation in this inspiring event is free of charge but requires compulsory registration. Interested individuals can register online at https://forms.gle/A9Yxc5FQaRHXgTXJ7 or by sending a WhatsApp message to RJ Tejal, the event coordinator, at 96730 08391.
Dr Rawal has appealed all peace loving citisens to join on September 21st at Blessings Lawns as we come together to celebrate the profound impact of literature and music in promoting peace and harmony in our world.
About India Peace Centre
The India Peace Centre is a renowned organization committed to the promotion of peace, unity, and social harmony. Through various initiatives and events, the centre aims to inspire individuals and communities to work towards a more peaceful and compassionate world.
About Nagpur Book Club
The Nagpur Book Club is a vibrant community of book lovers and avid readers dedicated to the exploration and appreciation of literature. The club regularly organizes events, discussions, and activities to foster a love for reading and intellectual discourse.
About Aamozish-e-Urdu
Aamozish-e-Urdu is a platform dedicated to the preservation and promotion of the Urdu language and its rich literary heritage. Through educational initiatives and cultural events, Aamozish-e-Urdu strives to create awareness and appreciation for Urdu literature and art.