This has surely got to be some kind of a record! It's been four days since the Pardi flyover in Nagpur East was opened to traffic, and it's decorated with potholes. Motorists are not amused and have roundly slammed the construction done by the NHAI, which built the bridge to curb the traffic snarls at Bhandara Road.
Sumit Bodkhe Patil, a youth from Nagpur has brought this matter forward by sharing a video on his Facebook account. While sharing the video of the pit, Sumeet has made an ironic comment, writing that it is a construction of excellent quality.
The NHAI took years to complete work on this long flyover. NHAI officials said the flyover is expected to reduce travel time at Bhandara Road.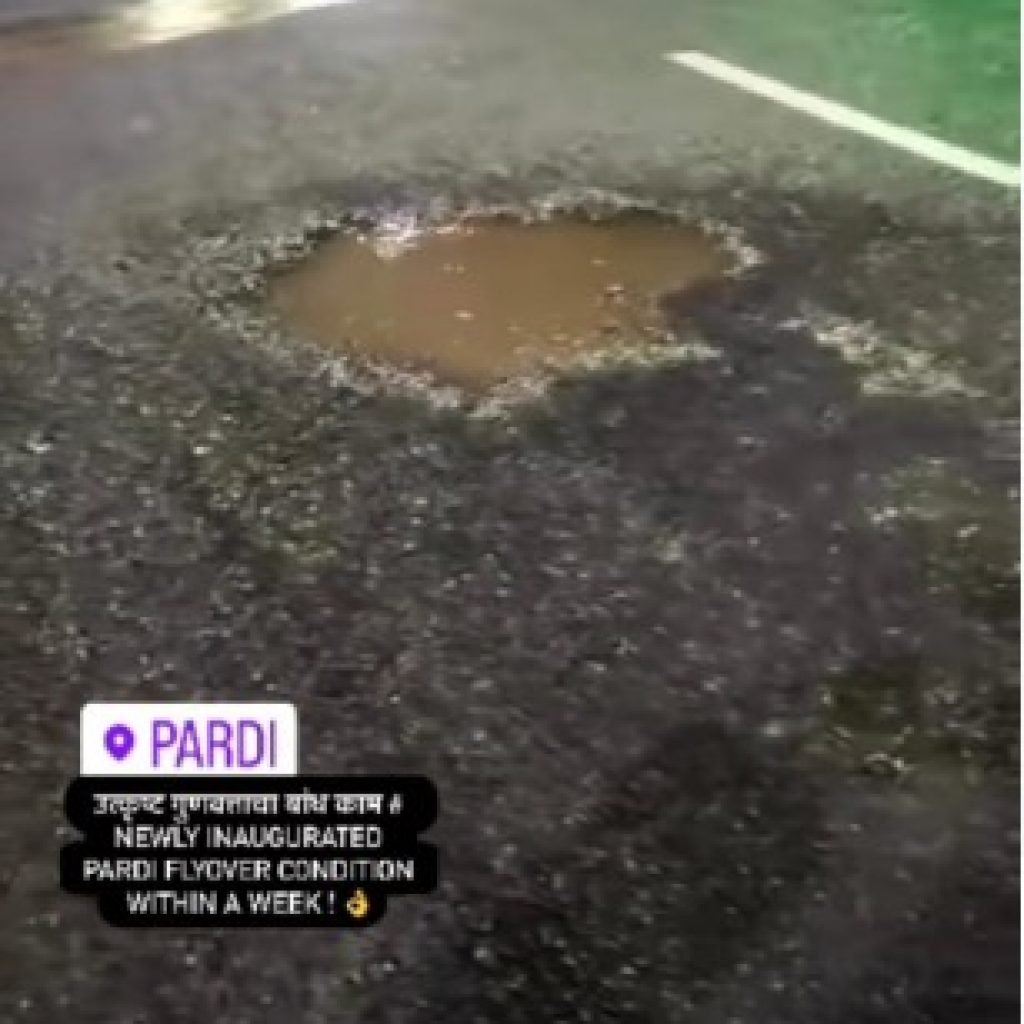 But the potholes on the stretch do not seem to be solving any issues, pointed out citizens, adding that the NHAI has received flak earlier as well for opening flyover in a hurry.
Recently Union Minister Nitin Gadkari inspected this flyover. Immediately after that, on Tuesday the flyover was inaugurated by BJP state president Chandrasekhar Bawankule.