On the occasion of Eid-e-Milad, a grand procession was taken out in Nagpur, this procession passed through Mominpura, Sevasdan Chowk, Bhagwaghar Chowk and CA Road, thousands of people had participated in this procession.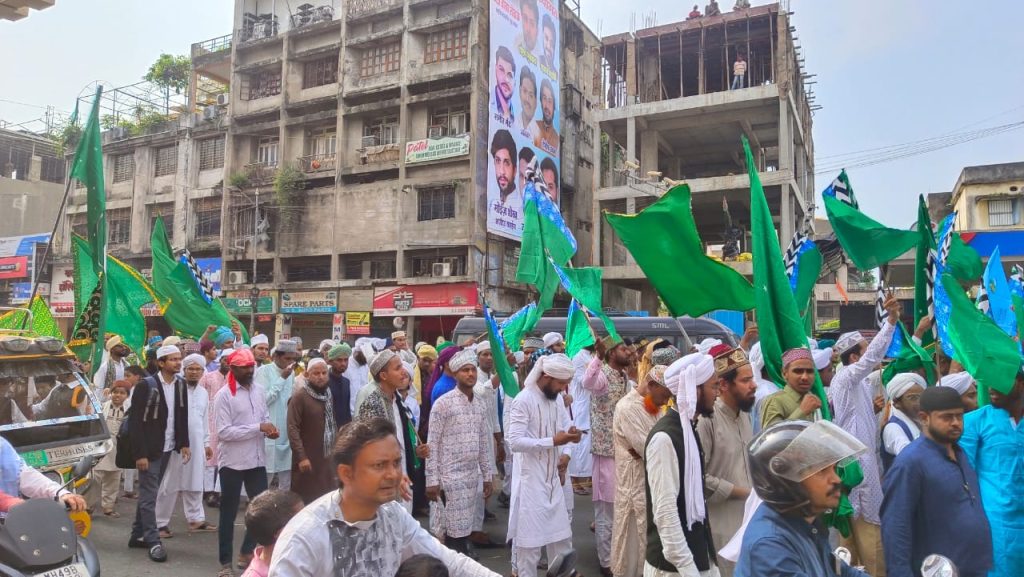 This procession was welcomed at many places, Poddareshwar Ram Temple set an example of communal unity by showering flowers on this procession.
Milad-un-Nabi, also known as Eid-e-Milad and Mawlid-un-Nabi, is an important festival for Muslims, commemorating the birth anniversary of Prophet Muhammad, the Messenger of Allah.